December 2019 Product Update
In December, we sat our users on our proverbial lap and asked what they wanted for the holidays. Fortunately for them, none were on the "naughty list" and there were gifts for all. In addition to developing new features, we were able to leverage the relative quiet of the latter half of December to do some code housekeeping. In addition to some extra bug smushing, we were able to upgrade Elixir and Erlang.
Rather than providing an exhaustive list of the enhancements, we're going to focus on some that we thought were more interesting.
Sourcing Pipeline
Wait a sec…. Did someone say "Sourcing Pipeline?" Yes, we did. With a lot of guidance from our customer, QVC, we implemented a pipeline tool. If your organization forecasts sourcing events and savings opportunities and then tracks the outcomes of those, then you're using a sourcing pipeline. Unfortunately, you're probably doing this in Excel.
Our goal was to provide our users with the flexibility of Excel — right down to naming columns and selecting cell types — while simplifying data aggregation and ultimately empowering users with data. The overview page allows for customized column display, sorting and filtering. (And when it's your data, we don't blur the information. ?)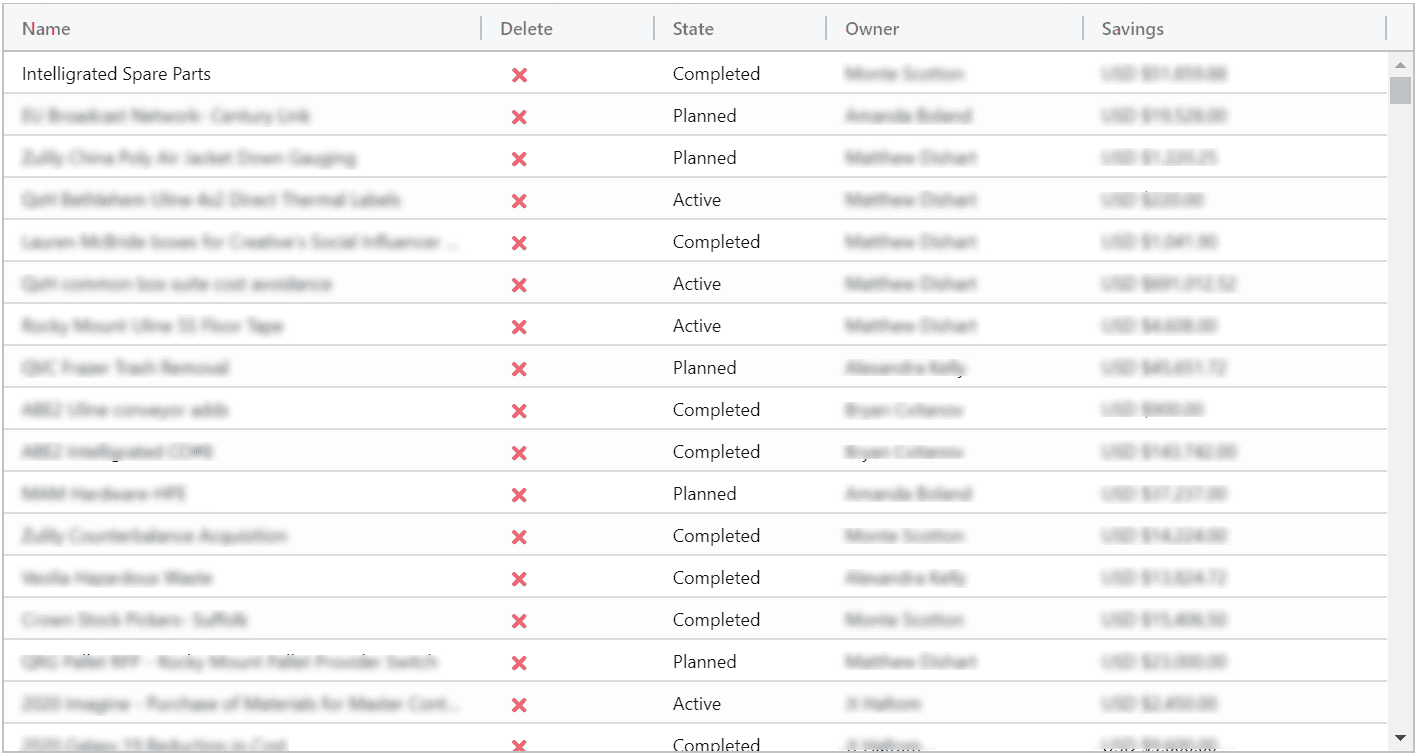 Creating or managing an individual pipeline item is very easy as well. Here's a (blurred for data privacy) view of some of the key information that's captured.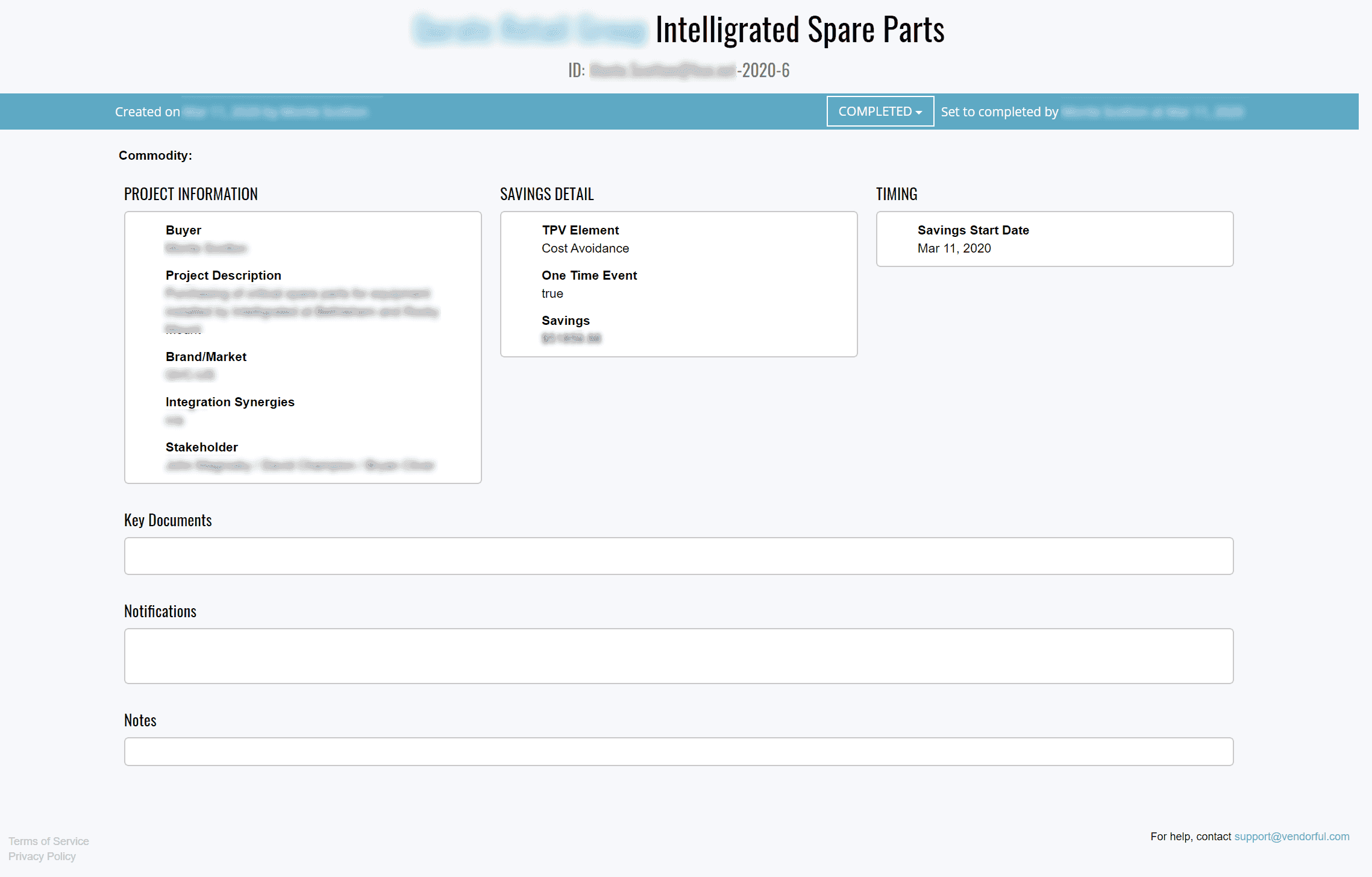 While there are a set of attributes that are common among all sourcing pipelines, there is a high degree of variability around what data is collected. Vendorful puts its customers in the driver's seat, allowing full customization of the pipeline data that is recorded and tracked.

More Spend Analysis Features
We have been incrementally adding more functionality around tracking and breaking down spend. In December, we added a few new features that were requested by customers. We implemented an enhancement that would put thresholds in place, allowing organizations to focus on areas of spend that exceed that threshold.
An organization that set up its spend thresholds as shown above might see their spend widget on the dashboard looking something like this: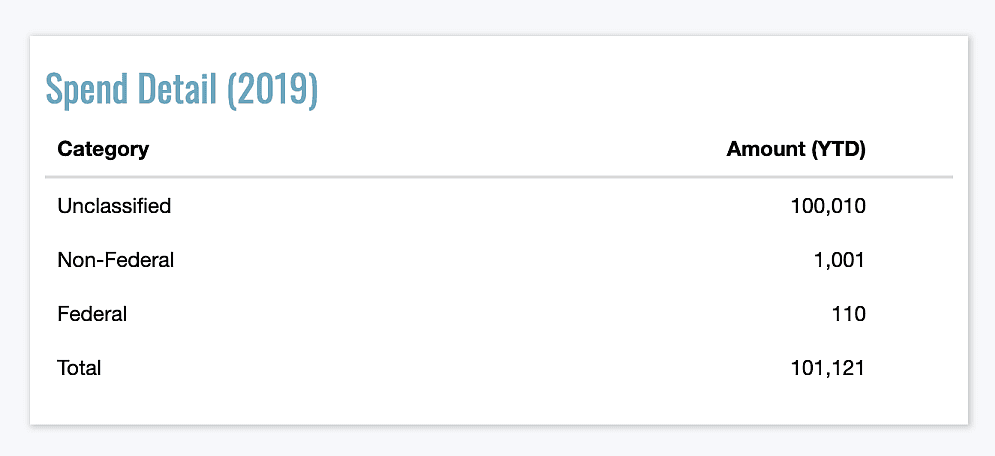 Then clicking on Non-Federal would automatically open up a report that looked like this: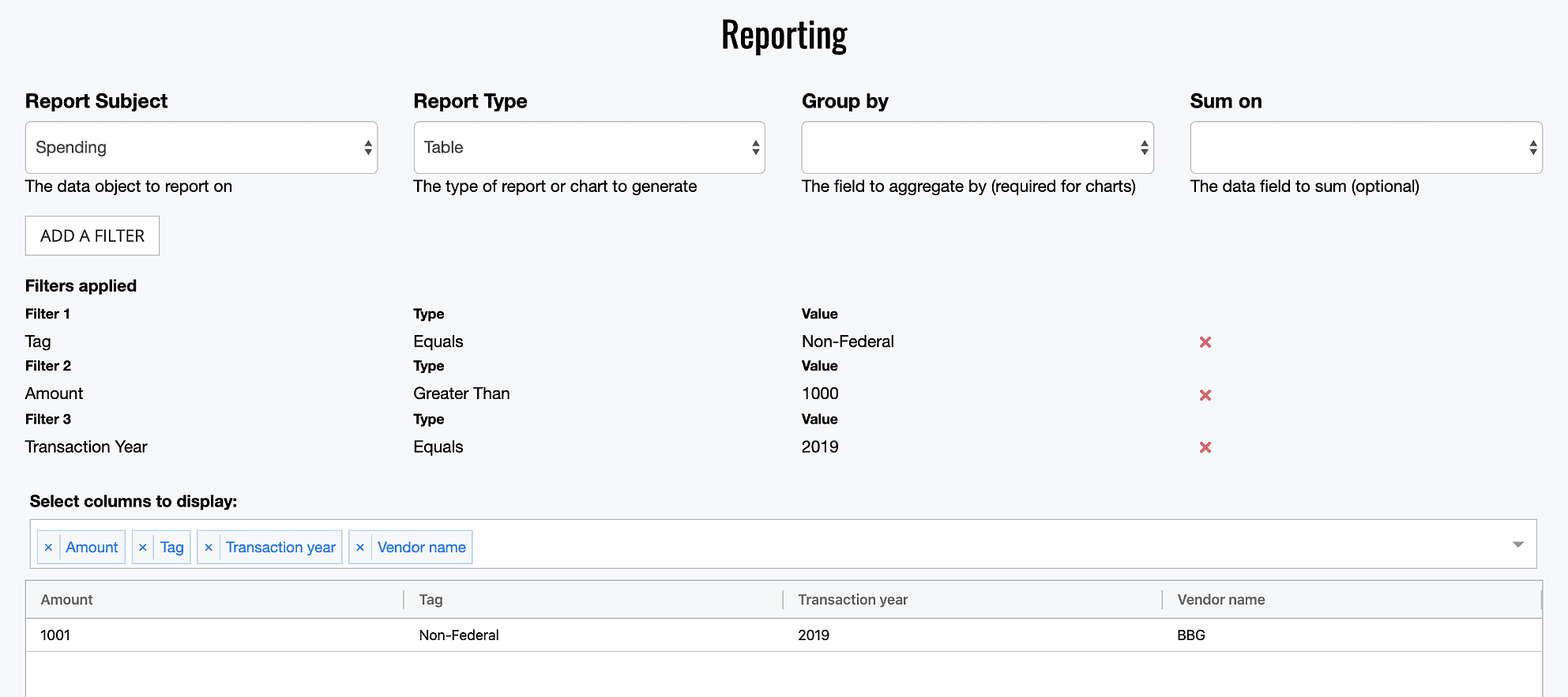 A Few Additional Improvements
While they don't lend themselves well to screen shots, there are two other feature enhancements that made our list of noteworthy improvements.
Background file processing. When incorporating attachments in RFPs, Reverse Auctions, Supplier Information, or anywhere else, we now do all the file processing in the background. This allows users to leave the screen, or even close their browsers, while files are being processed.
Vendor view restrictions. We now have a feature than allows buyers to keep, but suppress the display, of vendors that meet certain buyer-specified criteria. This allows organizations to better control engagement between stakeholders and vendors.
Want to check out these new features? Sign up for a Vendorful demo.
Interested in being the first to know about new Vendorful features or just want to keep up on procurement news? Subscribe to the blog!
https://vendorful.com/wp-content/uploads/2020/06/2019-12.jpg
1080
1920
retaliate1st
https://vendorful.com/wp-content/uploads/2021/09/vendorful-logo-color.png
retaliate1st
2020-01-06 12:09:00
2021-10-01 12:08:34
December 2019 Product Update