December 2017 Product Update
Introducing Vendorful product updates released in December 2017:
Inbox Enhancements
Last month Vendorful's inbox saw another round of enhancements to bring users some the best aspects of email without replicating the worst! The new features integrate tightly with sourcing events to provide a vastly improved experience over actual email in the context of an RFX. Check out the highlighted enhancements below: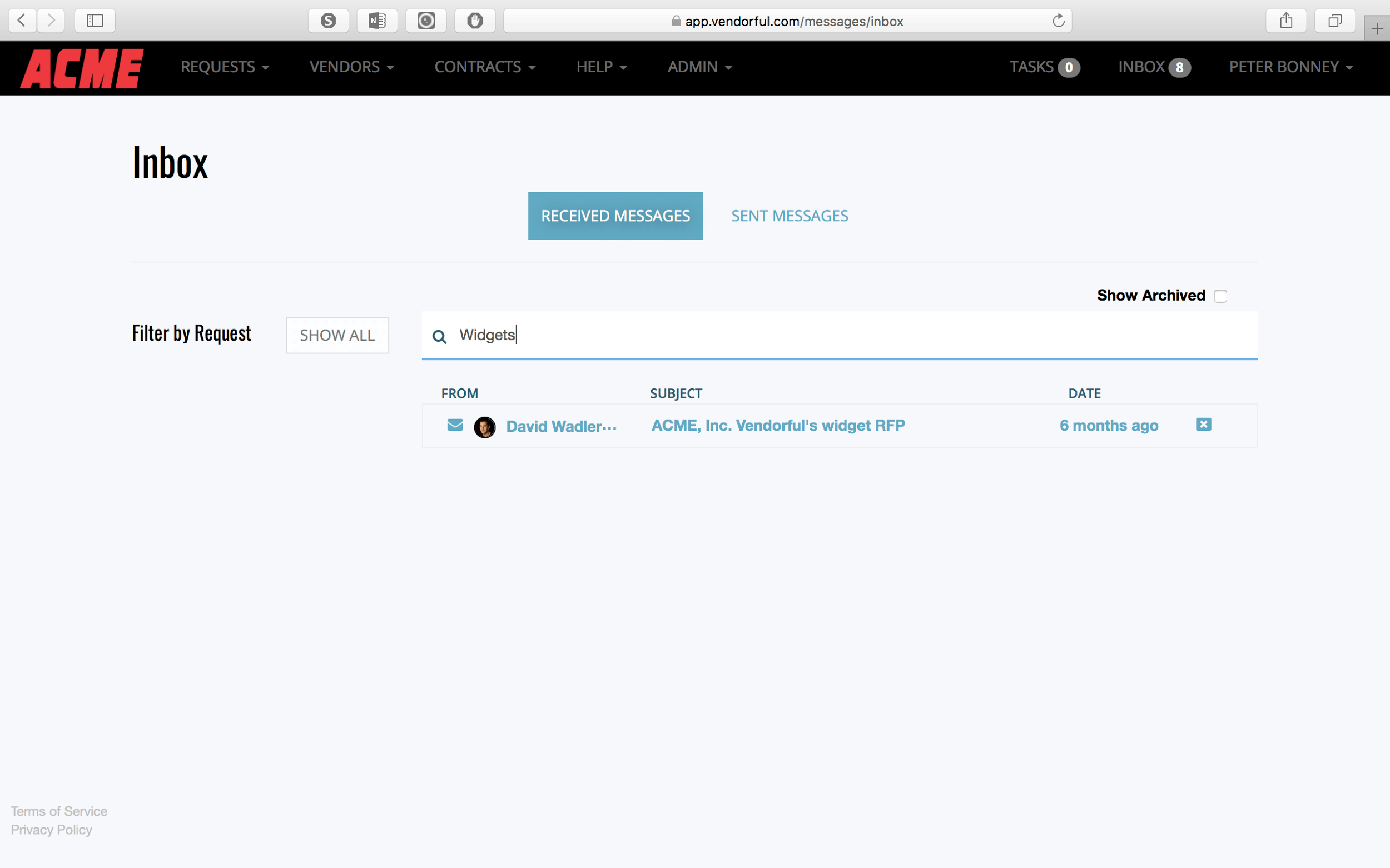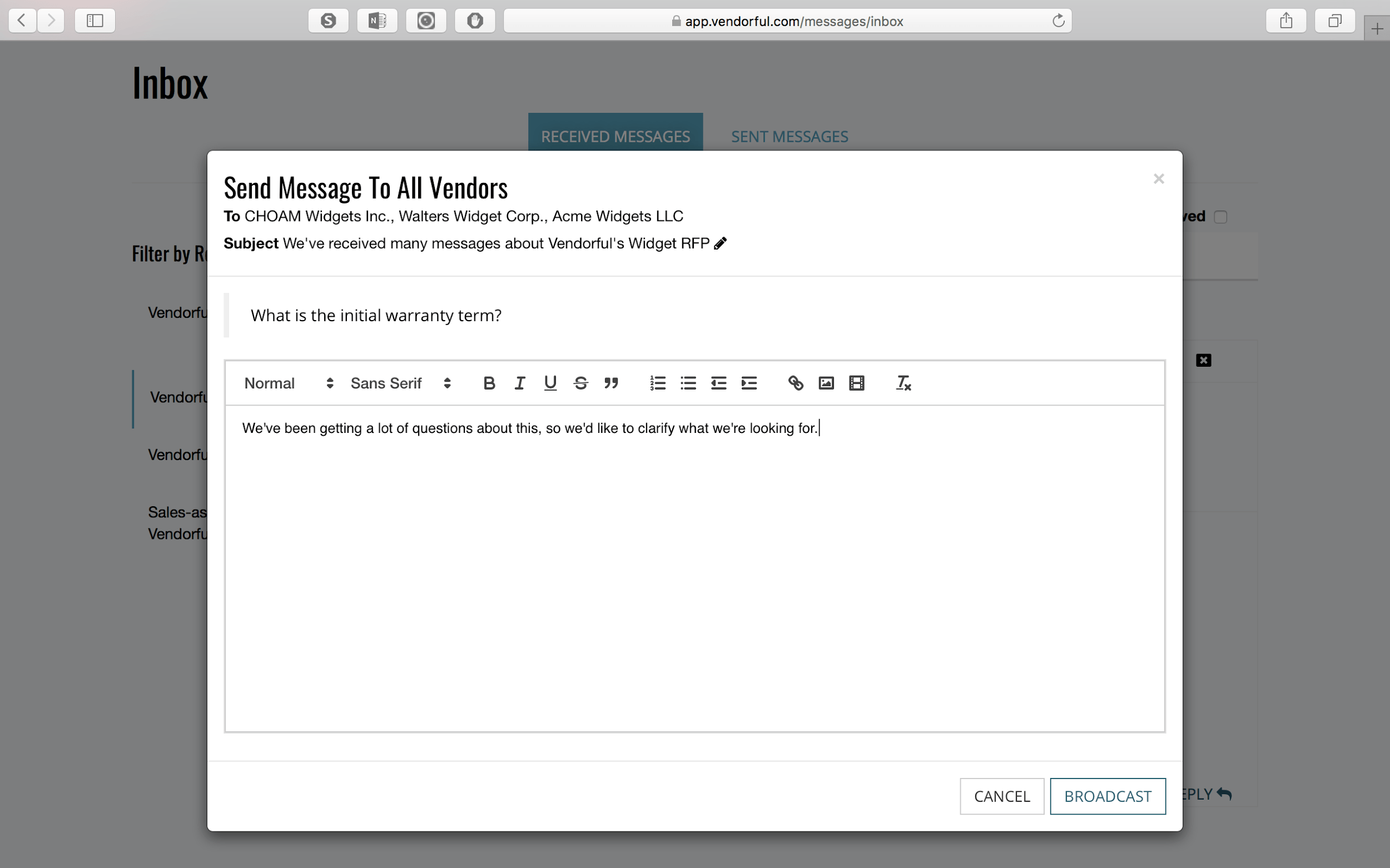 Dashboard Upgrades
Vendorful's sourcing dashboard now features new dashboard widgets and customizable layouts which users can customize to see only the information most relevant to them on their home screen. Check out the widgets and customizable layouts below: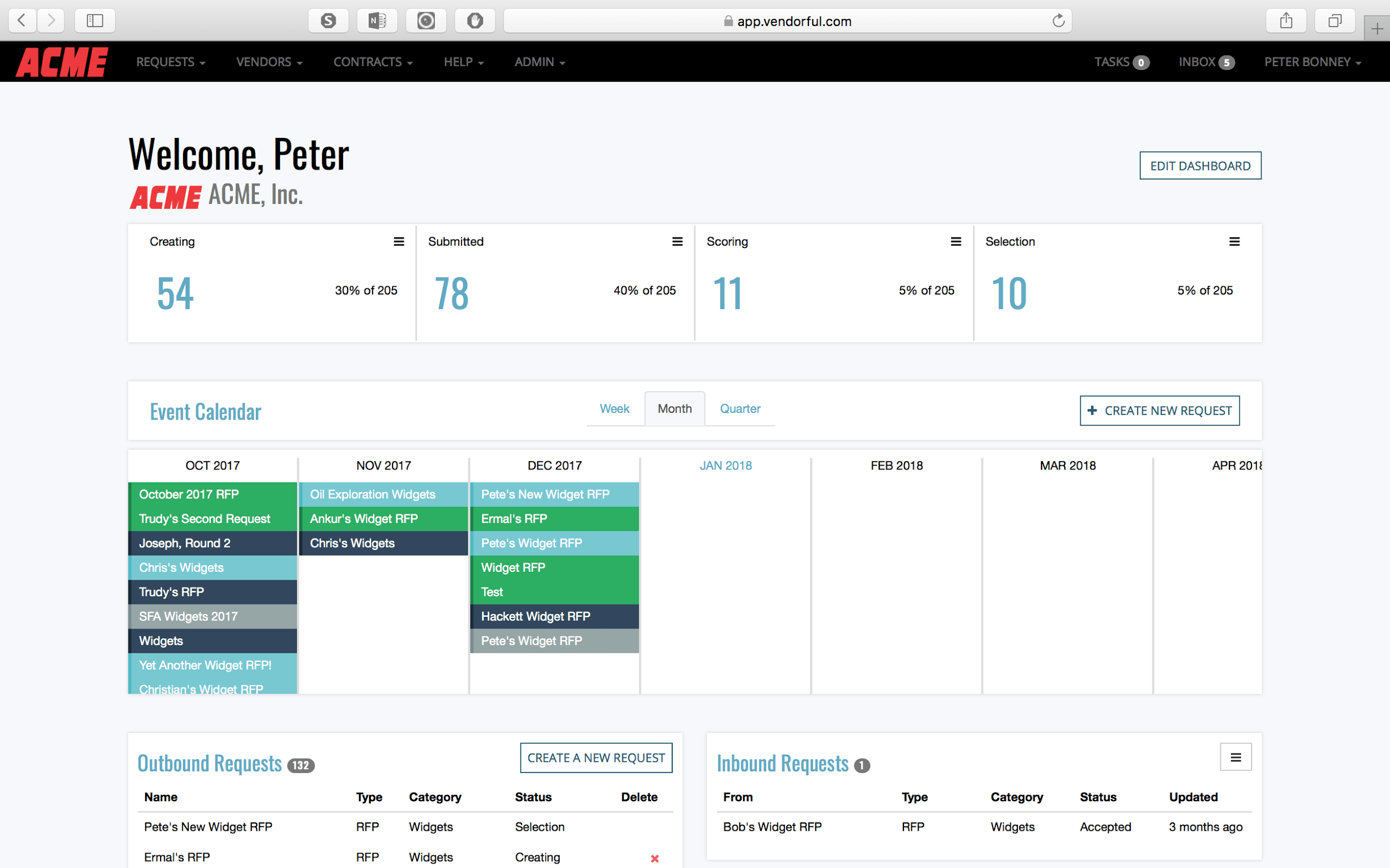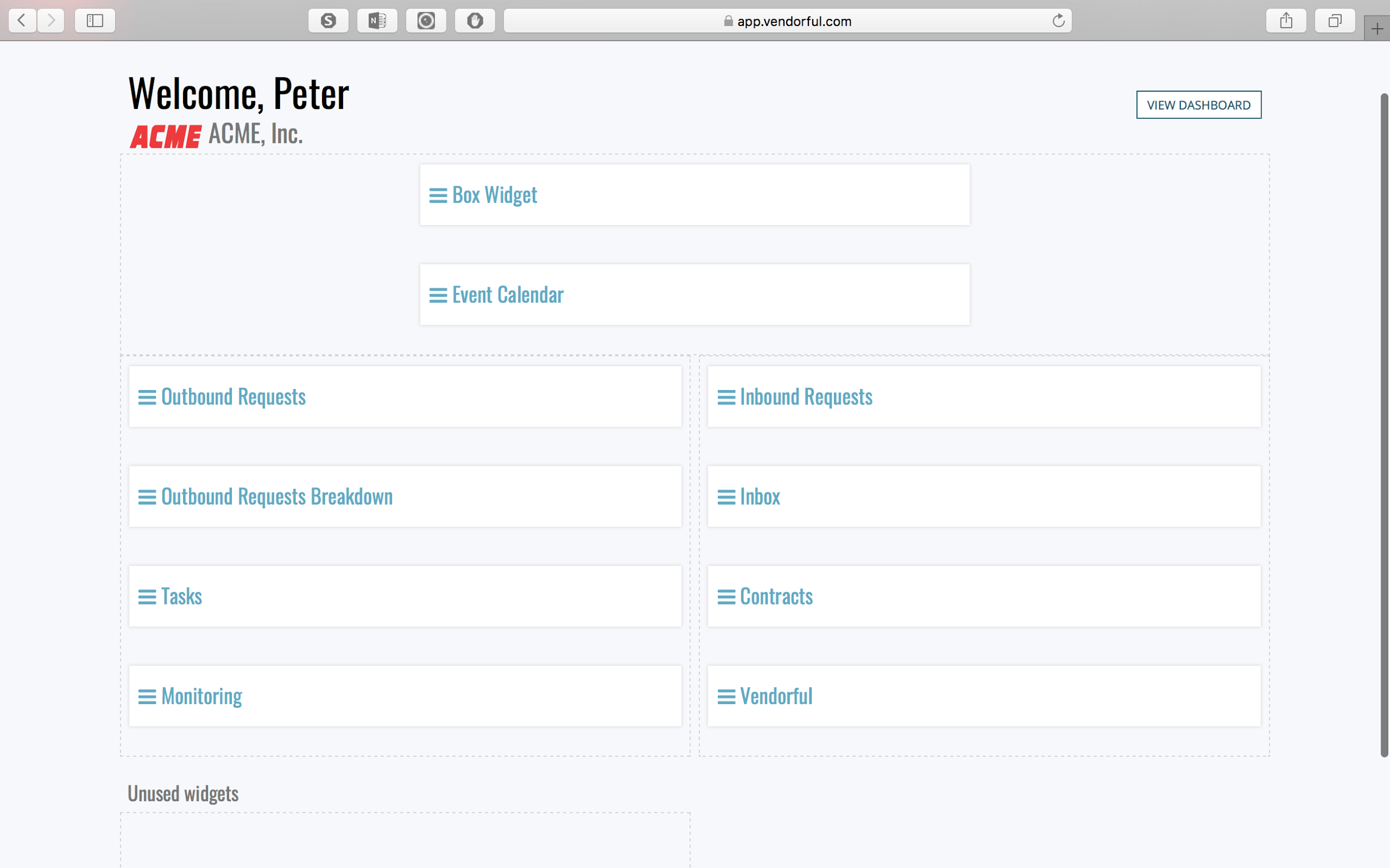 Vendor Registration Enhancements
In addition to UI improvements, vendor registration now supports arbitrary file types as an attribute. See how to add the new field below: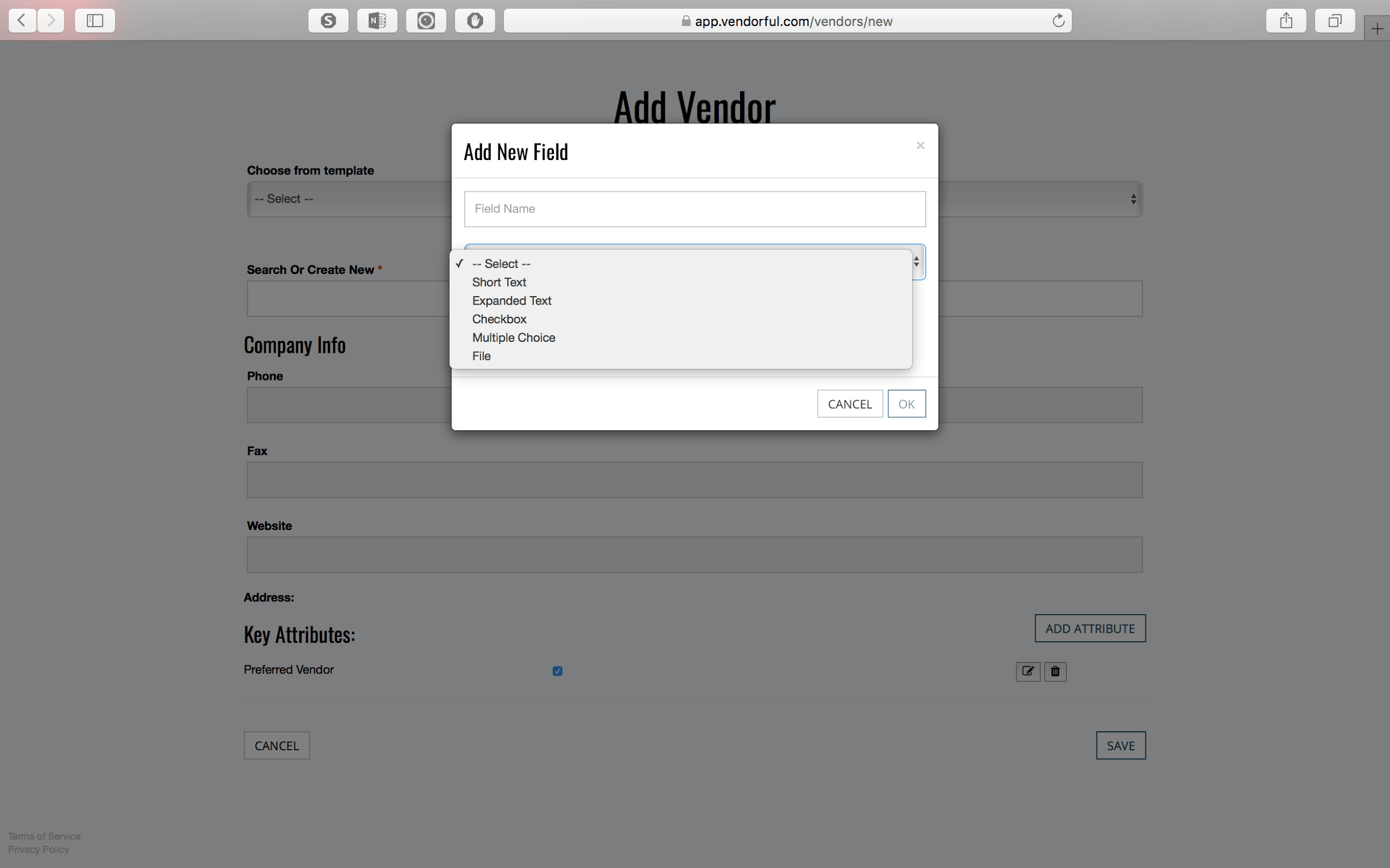 To test any of these features yourself, sign up for a free Vendorful trial.
Interested in being the first to know about new Vendorful features or just want to keep up on procurement news? Subscribe to the blog!
https://vendorful.com/wp-content/uploads/2021/09/vendorful-logo-color.png
0
0
retaliate1st
https://vendorful.com/wp-content/uploads/2021/09/vendorful-logo-color.png
retaliate1st
2018-01-03 11:02:22
2021-10-01 12:08:34
December 2017 Product Update