February 2020 Product Updates
You. Your colleagues. Your team. You are at the heart of everything we engineer here at Vendorful. Our team is 100% focused on making your days better, your processes more efficient, and your job happier experience. This month we have come out with some enhancements that we're excited to share. Why? Because everything we develop is to make your life easier. This month we released the following enhancements to our suite of products:
RFX Enhancements
First, let's cover the RFX enhancements, starting with our RFX scoring review page which we've overhauled to provide our users with more information and insights at a glance: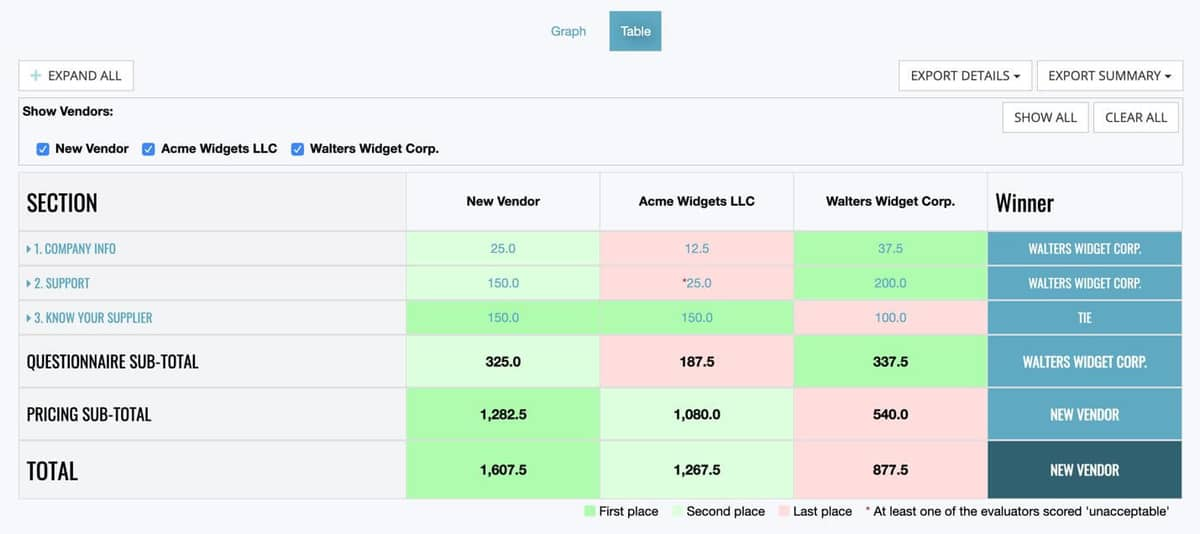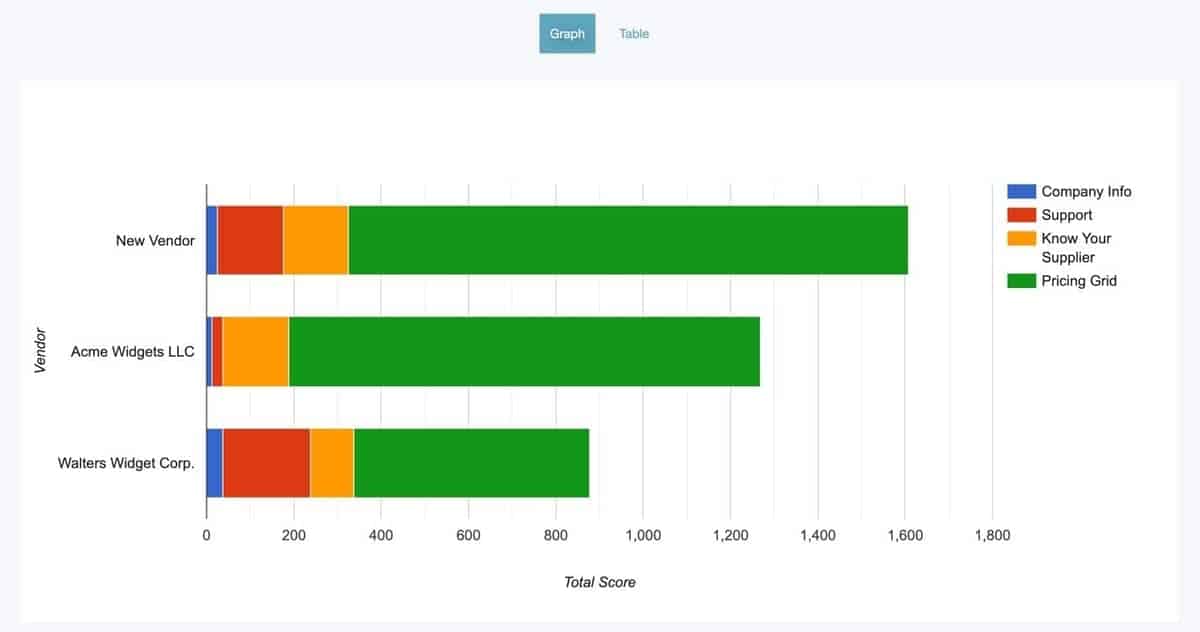 Our eRFX scoring and review features make it easy to view vendor attachments with a straightforward association between the vendor and the documents belong to them. At our customer's request, we've added a bulk download feature for attachments on vendor responses to give our users more control over their content.
Contract Tagging and Filtering by Business Unit
Every organization has a large number of contracts, and it can become a bit of a challenge for people to focus on the particular contracts that are relevant to their role at the company. To help with that, we added Business Unit tagging to contracts. This allows you to have more granular control over contract classification and the ability to exclude contracts from a user's view that don't belong to their particular Business Unit.
Optional Questions in Surveys
We now offer more scorecard customization at the survey level by allowing you to set survey questions as "optional" (vs. "required"). This will help you ensure that users responding to performance surveys don't accidentally miss the key data your organization requires for evaluations, while also allowing them to skip questions that they aren't in a position to answer meaningfully.
Want to check out these new features in action? Sign up for a Vendorful demo.
Did you know we publish new product updates every month? Catch up on our most recent releases:
https://vendorful.com/wp-content/uploads/2020/03/2020-2.jpg
1080
1920
retaliate1st
https://vendorful.com/wp-content/uploads/2021/09/vendorful-logo-color.png
retaliate1st
2020-03-03 16:33:00
2021-10-01 12:08:34
February 2020 Product Updates