March 2020 Product Updates
First and foremost, we hope that you and yours are safe and and well. We are all impacted by a global pandemic and our thoughts are with those who are suffering and the frontline workers, essential employees, and medical personnel who are affected most gravely.
As a remote-first company, we've been spared some of the logistical restructuring. And in a world that sometimes seems unrecognizable, we find solace and familiarity with our work. Supply chain has never been more front and center in the public consciousness. Almost every industry was affected overnight, causing teams to focus on remote-first processes and remote-friendly environments for their procurement and vendor management efforts. So while we know that the importance of new features are relatively unimportant in the grand scheme of things, we remain eager to share what we've been working on and are hopeful that we can help our customers better navigate the pandemic.
Vendor Management Improvements
We made a variety of incremental improvements to the vendor management module. Notably, there were some key features added to the "attributes." (In Vendorful, a vendor or supplier's attributes are the data that get collected, e.g. phone number, address, W-9, certificate of insurance, MWBE status, etc. These are all completely customizable by our customers.)
A month ago, we had two options for updating and accessing attributes: the buyer could do it or the supplier could. In this release, we've added a third option. The "read-only" attribute is only updatable by the buyer, but is viewable by the vendor. A buyer who wants vendors to include a specific internally-defined Vendor ID on invoices, for example, would use this.
The other change we made here involves attribute ordering. Specifically, we've made it really easy to order the attributes the way you want. Simply drag and drop the the field that you want to your desired location and you're done. Vendorful will autosave the new order.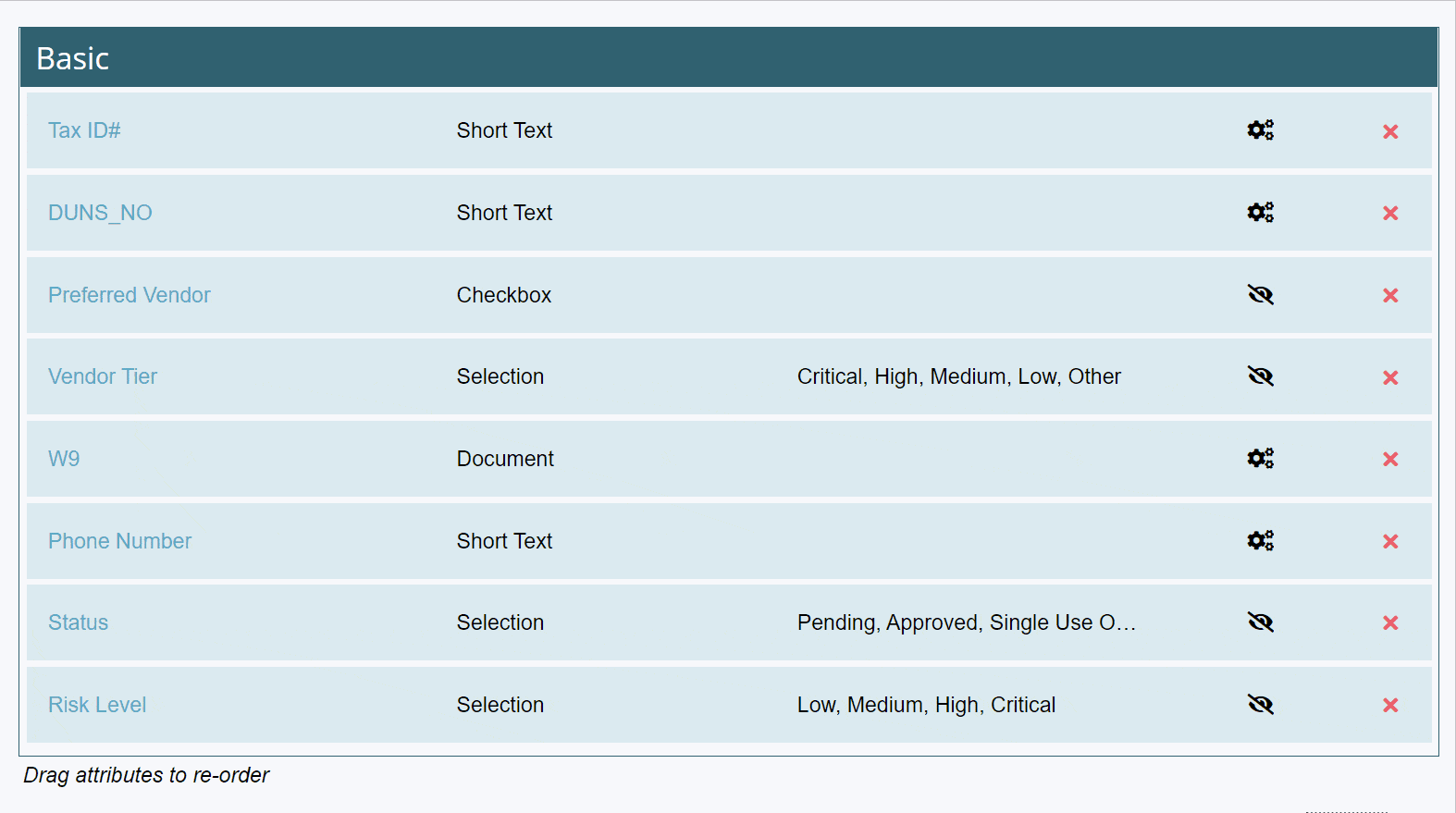 New Supplier Scorecard Charts
Head-to-head. It's the best way to evaluate RFX and it's also a compelling way to understand the performance of your suppliers. And now it's easier than ever to do. Vendorful allows you to select multiple suppliers and compare them against each other. Current views include a dynamic radar chart where each section of your survey corresponds to an axis. This visualization allows the viewer to quickly assess how vendors stack up along specific criteria.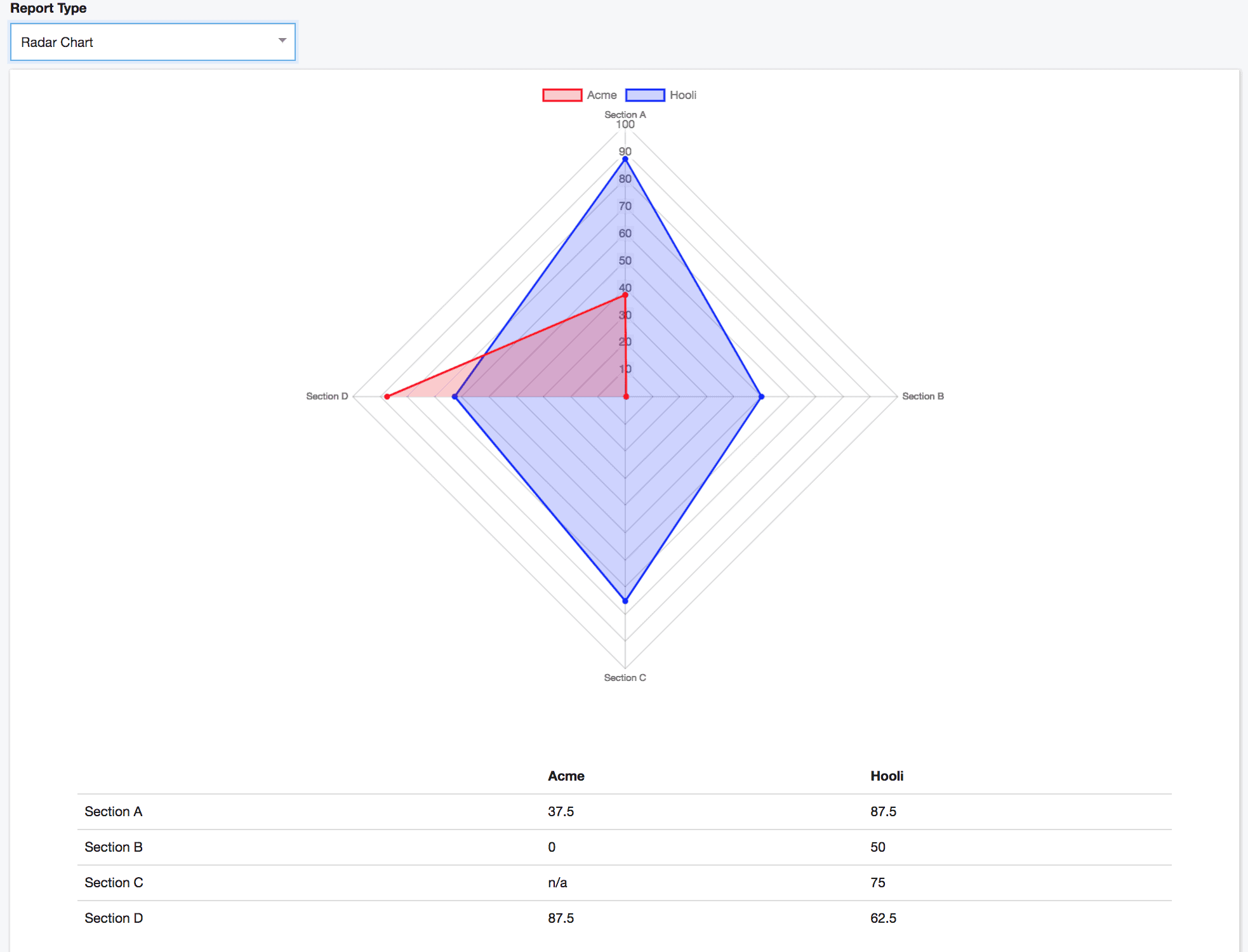 However, if you prefer a more traditional bar chart, Vendorful has got you covered. Think there's another chart that would work well here? Let us know.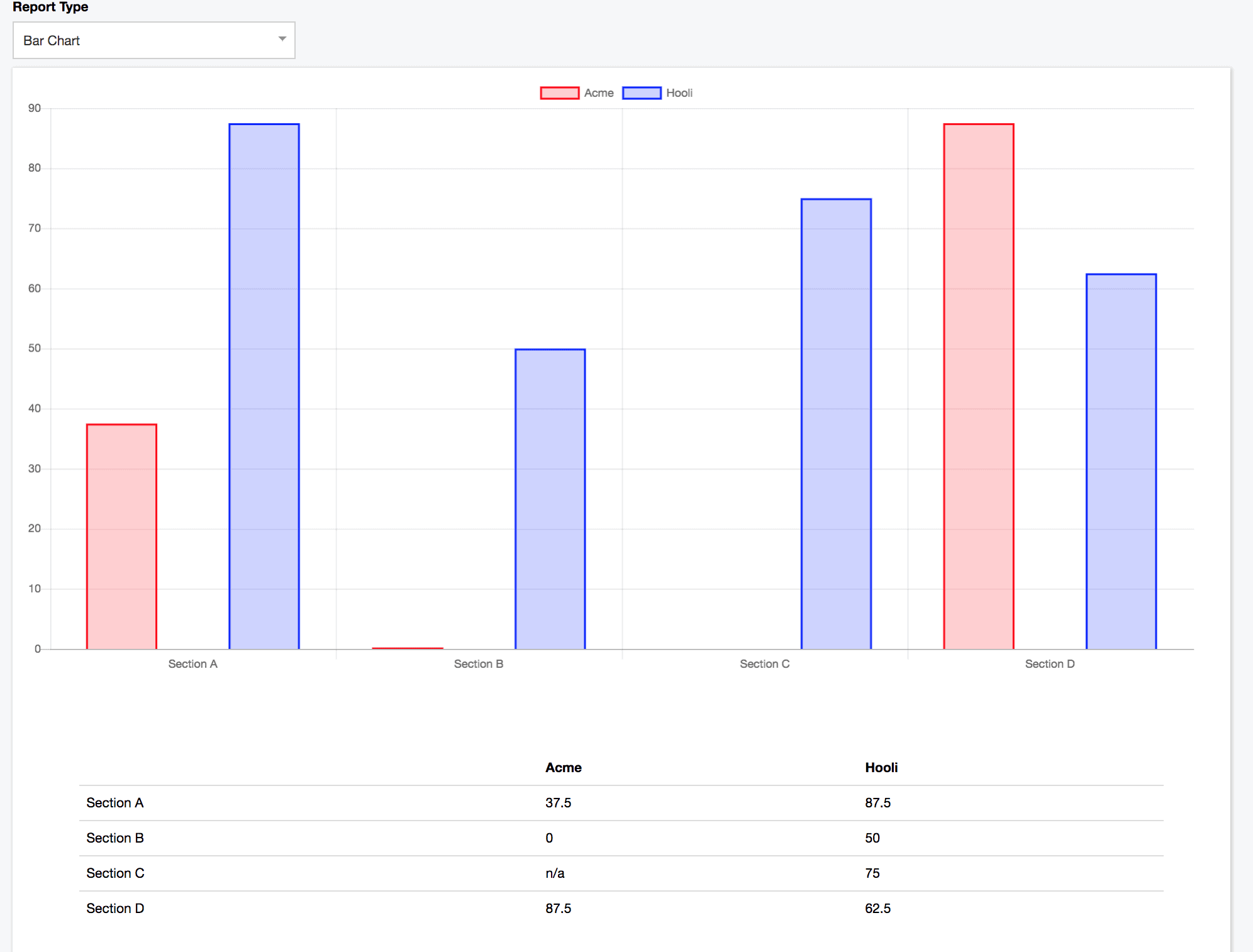 Quicker Calendaring
We made a bunch of small UX/UI enhancements in the eSourcing module. Rather than call them all out, let's focus on just one. The change to our Key Dates interface has reduced the number of clicks required by close to 50%. In addition, it's more intuitive. Win-win.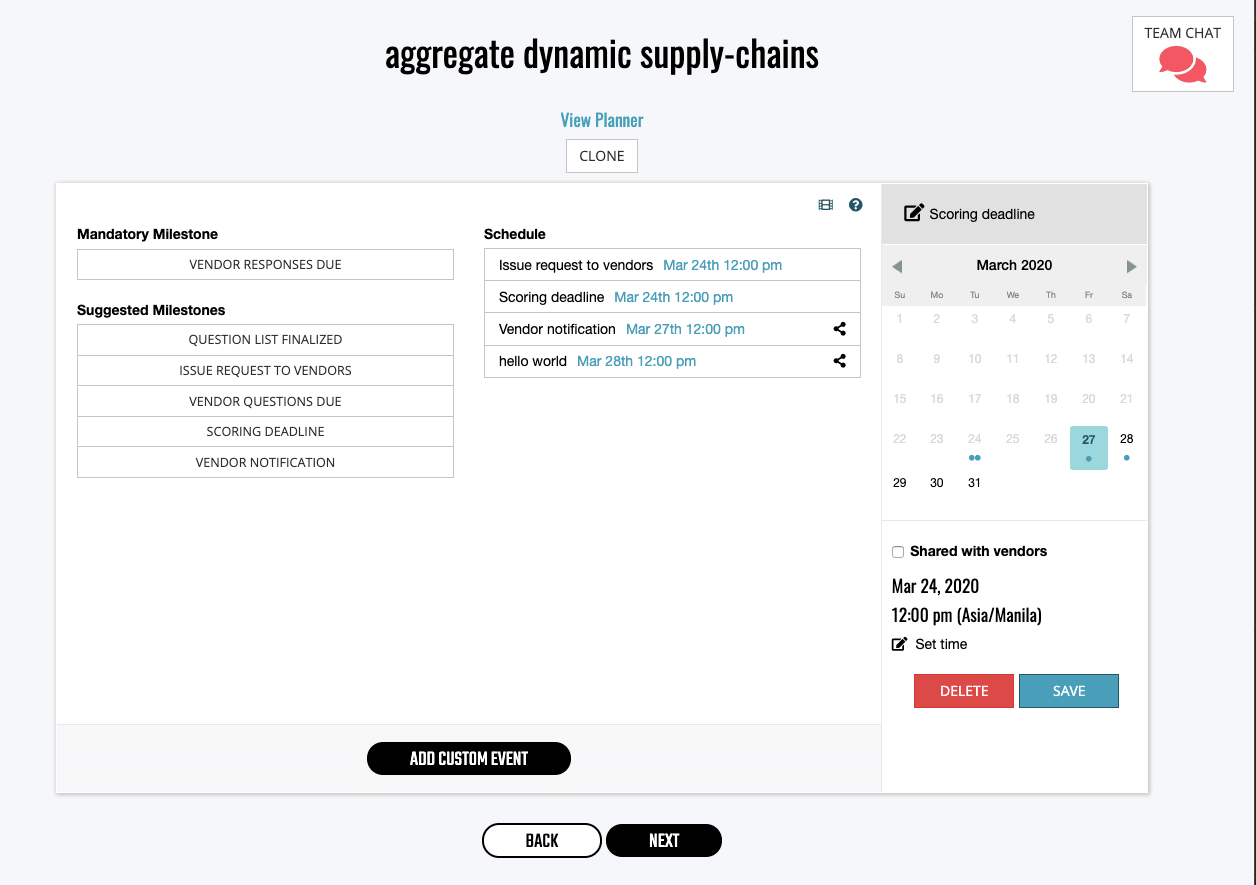 Want to check out these new features in action? Sign up for a Vendorful demo.
Did you know we publish new product updates every month? Catch up on our most recent releases:
https://vendorful.com/wp-content/uploads/2020/10/March-2020-Release-2.jpg
1080
1920
retaliate1st
https://vendorful.com/wp-content/uploads/2021/09/vendorful-logo-color.png
retaliate1st
2020-04-07 16:16:00
2021-10-01 12:08:34
March 2020 Product Updates