Here in New York, May saw the weather change from chilly to warm. While we're still observing social distancing guidelines, it was nice to get outside and be mask-free while not near other people. The time that we were indoors was largely spend improving the product for our current and future customers. Both May and April involved a lot of work that underlies our product. We make these investments in the product with an eye towards long-term rewards. But we are mindful that they aren't that interesting to readers on their face so – as usual – we'll focus primarily on the enhancements users can see.
Multi-Currency Spend Capture
It was over a year ago that a customer asked, "Can I load in my spend by supplier?" And after answering with a resounding "yes" and adding it to our Vendor Management module, we've been rolling out new functionality to allow buyers to slice and dice their spend in a variety of different ways. Now, that extends to currencies. Simply pass us your spend data in whatever currency you'd like and we'll keep separate running tallies as well as providing the same dynamic reports that had in our single-currency implementation.

Color-Coded Category Management
Vendorful has long supported custom, n-level depth category management. Put simply, you can bring your own category hierarchy (a.k.a. taxonomy) to us and continue using it in Vendorful. But beyond that, we have supported multiple taxonomies simultaneously, allowing procurement groups to categorize, manage, and track their supply base across multiple dimensions.
Last month, we made this a bit easier to understand visually. Like Turner Classics, we've added a bit of color. Indeed, you can now specific your tag colors by taxonomy. While his is a minor feature, it has major implications in that users can immediately understand what they're looking with these new visual cues.

However, if you prefer a more traditional bar chart, Vendorful has got you covered. Think there's another chart that would work well here? Let us know.
Surveys and Scorecards
There was a lot of activity in the Scorecard module over the past month and we expect to have lots more iteration in the coming months. We made a significant change to the data model that will further simplify creating, scheduling, and executing surveys. Don't worry, we haven't forgotten about data aggregation, display, and reporting; that's on our to-do list. While much of the changes were below the surface, a few of them bubbled up into the user interface:
Improved mailers for those assigned survey evaluations.
Report card scoring (A, B, C, D, F) can now be selected for organizations who prefer that to the standard numeric scoring.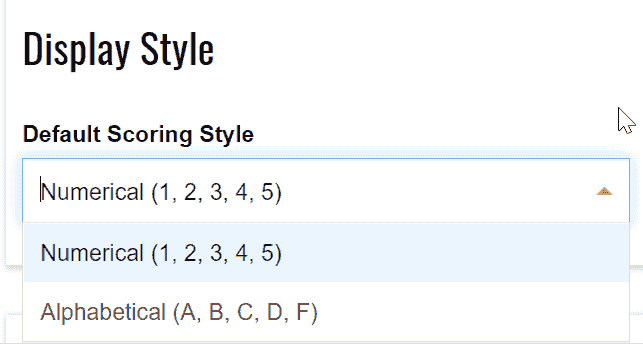 Want to learn more about any of the improvements listed above or are curious to know what didn't get added to the list? Sign up for a Vendorful demo and ask away!
Did you know we publish new product updates every month? Catch up on our most recent releases:
https://vendorful.com/wp-content/uploads/2020/06/May-2020-Product-Updates.jpg
1280
1920
retaliate1st
https://vendorful.com/wp-content/uploads/2021/09/vendorful-logo-color.png
retaliate1st
2020-06-03 15:09:00
2021-10-01 12:08:33
May 2020 Product Updates