November 2020 Product Updates
You've got your spring cleaning; we've got our fall cleaning. The unofficial beginning of Autumn – followed, weeks later, by the vernal equinox – marked a good time for us to do some maintenance on our product. Lots of small bugs were fixed, code was refactored, and lingering issues given some TLC.
We also found time to release some new features and enhancements. Since no one is interested in doing a deep dive on code clean up, we'll stick with the features. 😊
Supplier Performance Metrics
Some time ago, we rolled out survey-based Scorecards. You set up a survey, select the invitees, determine a cadence, and off it goes. The stakeholders who receive the survey can quickly fill it out and the aggregated data turns into a score. But what about other data that indicates whether or not supplier are performant? That data often lives in an ERP system like SAP or Oracle. And it's often a challenge to take targeted information from those systems and turn them into actionable data.
That's where our new "Metrics" feature comes in. In the spirit of "what gets measured gets managed," Vendorful makes it easy to turn raw data into visual stories. What kind of data? Here's the cool part – it works with all kinds of data. As long as the data can be classified in some way, it can be imported into Vendorful. Here is an example of how this could be used.
Imagine you're an apparel company and you have suppliers who sell you cotton, leather, buttons, zippers, etc. When the products are received, the vast majority are accepted, but some percentage of them are rejected due to flaws. All of this data is being collected and stored in your ERP, but it's effectively invisible to you unless you proactively mine it and generate reports. With Vendorful, you can quickly turn this information into visible metrics.
Now, imagine you want to add another layer of information. Supplier X delivers quality products 97.6% of the time, but what about the timing? Simply set up an additional metric to report on what's on time, what's later, and what never arrived. In minutes, you can have actionable information to support key supply-chain decisions.

Set up the Supplier Metrics. you want to track.
Once you've configured your metrics and starting feeding your supplier data into Vendorful, you can get an instant "at-a-glance" understanding of performance.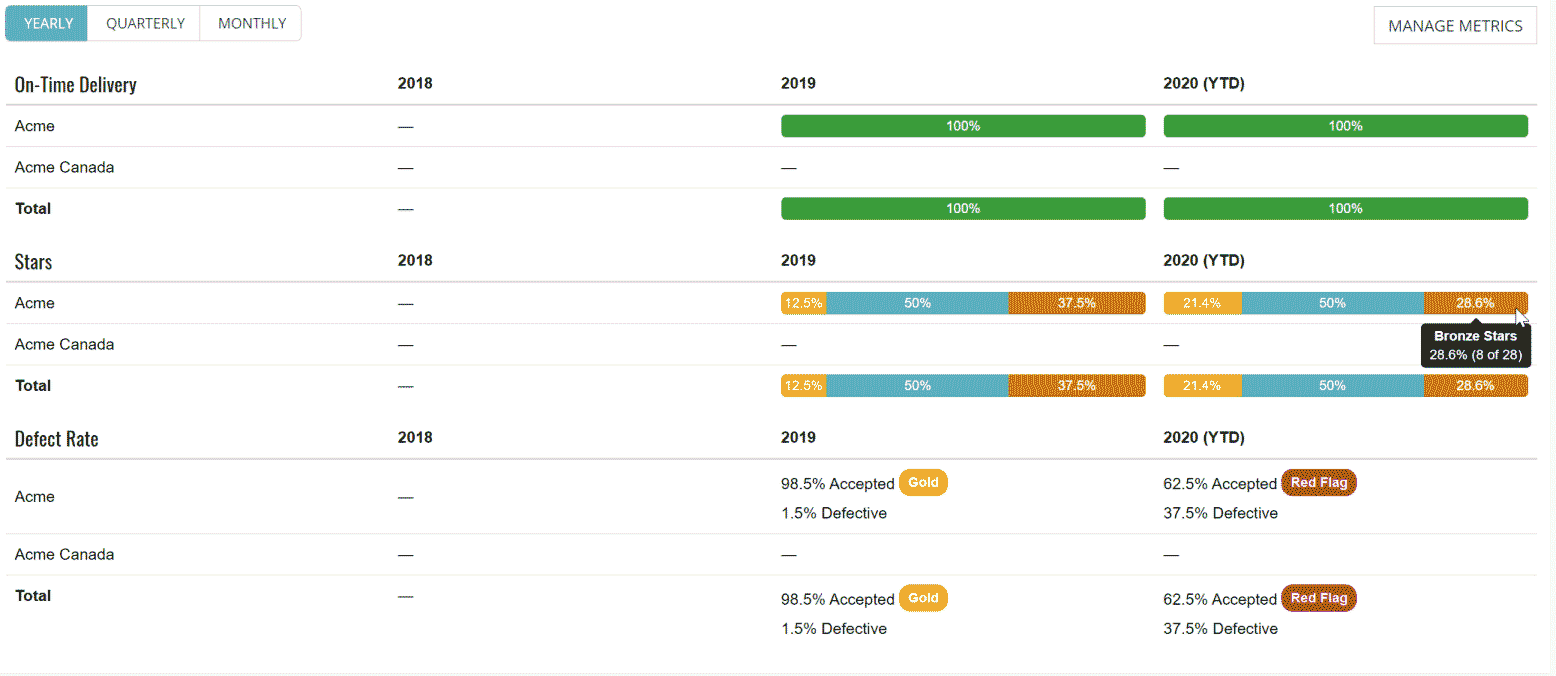 Updated Survey Results Page
While Metrics are quite useful, we expect that the feature will be used to complement human-completed performance surveys. After seeing an uptick in usage of that feature and collecting feedback from our customers, we decided it was time to rethink how we display aggregated survey data. You've long been able to see the results on a single page, but now you can expand each question to see how individual users' evaluations stack up. Or scroll to the bottom and take a per-user view.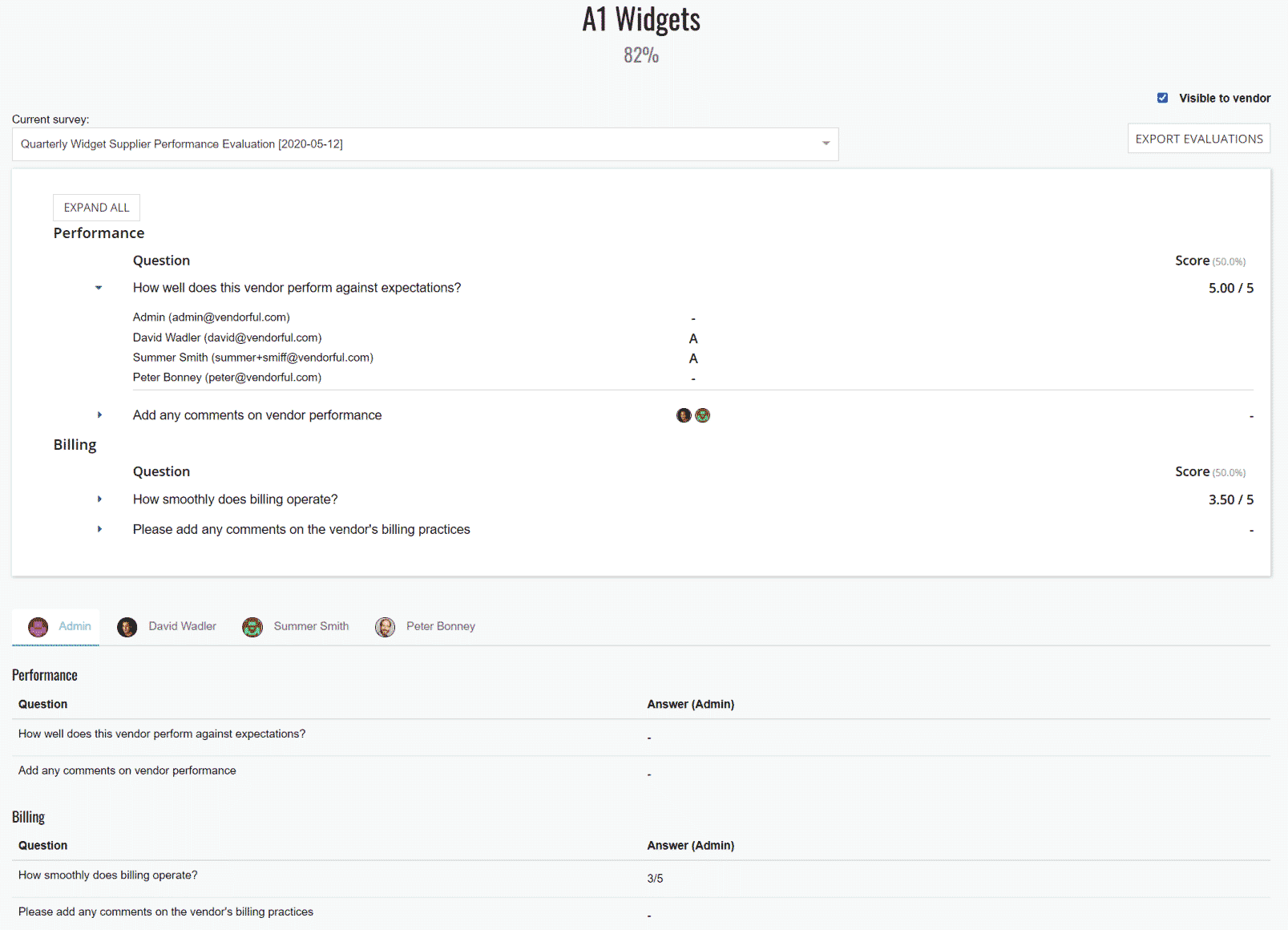 In-App Access to Support
You send us emails. You look at our support documents. Now you can do both without even leaving the page that you're on. In the lower-right corner of the Vendorful application, there is now a help icon. When clicked, it expands and allows users to easily search for documents in our knowledge base as well as contact our support team. Though only recently rolled out, this has already become our leading channel for customer support.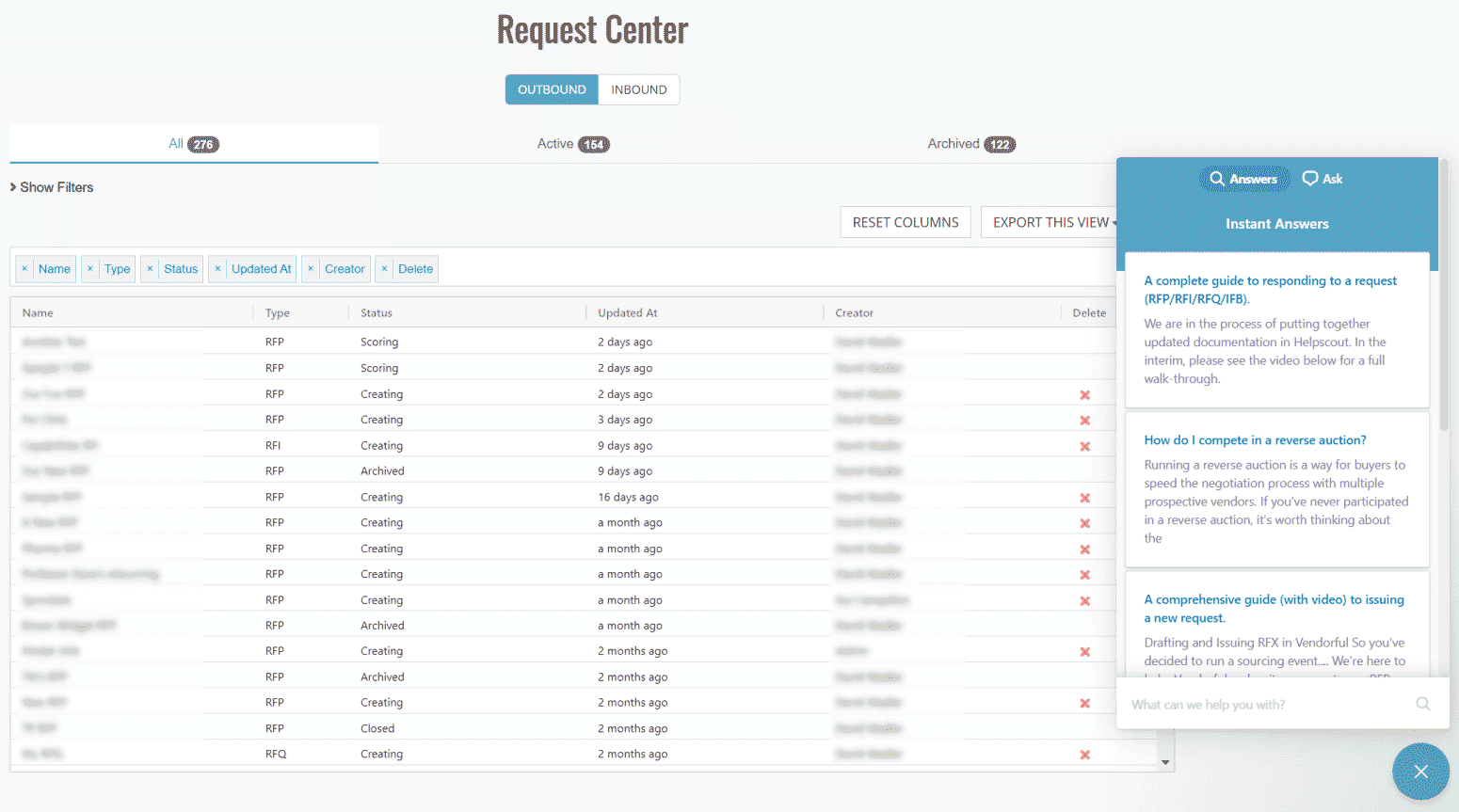 Want to check out these new features in action? Sign up for a Vendorful demo.
Did you know we publish new product updates every month? Catch up on our most recent releases:
https://vendorful.com/wp-content/uploads/2021/06/November-2020-release-notes.jpg
853
1280
retaliate1st
https://vendorful.com/wp-content/uploads/2021/09/vendorful-logo-color.png
retaliate1st
2020-12-03 09:28:00
2021-10-01 12:08:33
November 2020 Product Updates