September 2018 Product Update
Autumn brings with it the sweater weather, fall foliage, and more features and enhancements. In September, we doubled down on our Scorecarding module while also giving some love to other parts of the product. Here are some of the highlights.
Power Editing
There are lots of areas where text comes into play in strategic sourcing and vendor management. So we decided to boost the power of our text editing experience. Key improvements include:
More options for text decorations, e.g. setting color, highlighting, alignment and justification.
Drag-and-drop image insertion. (No, it's not text, but in theory, each picture is worth 1000 words.)
Colored-cursors for multi-user collaborative editing.
Here's what it looks like when you take a screenshot of Vendorful and then embed it into the collaborative planner. (How meta!)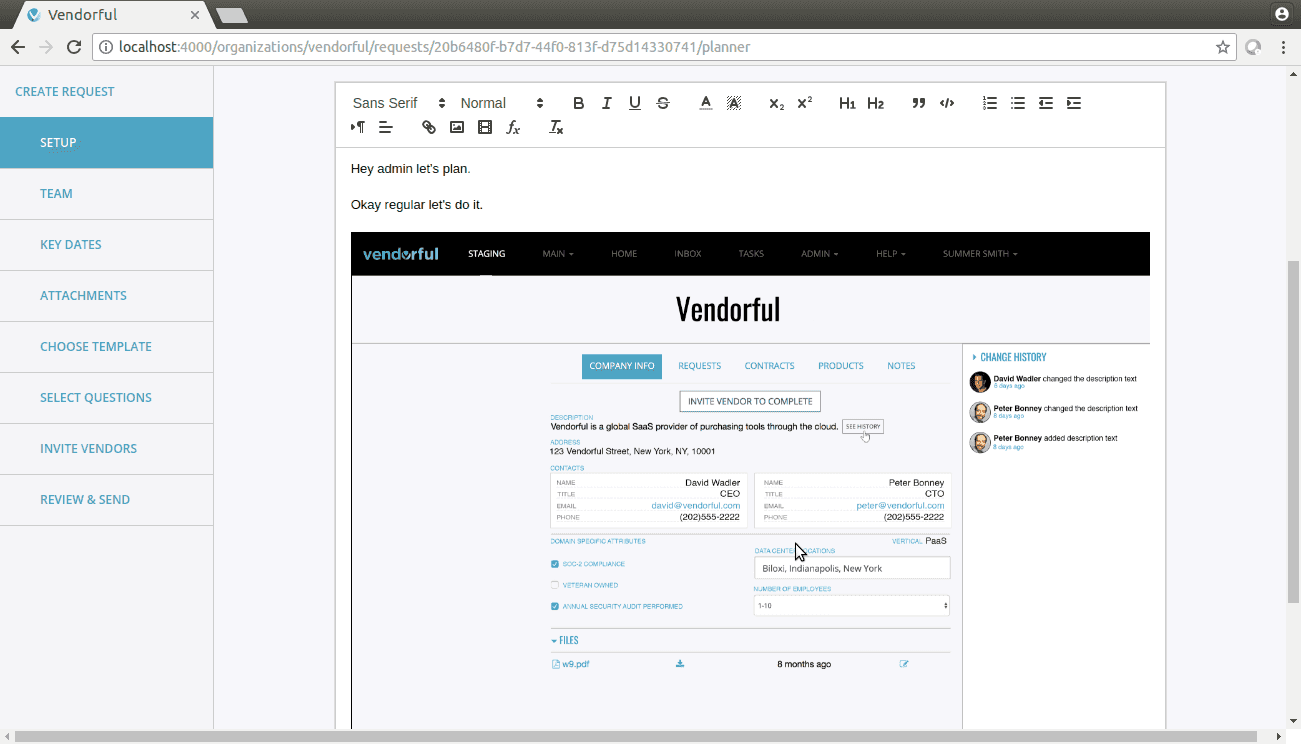 Scorecard Tracking and Automation
A couple months ago, we rolled out the first version of our Scorecarding module. Last month, we added some more magic, particularly around the administration of scorecards. Scorecards can now be configured to run on pre-set cadences, e.g. montly, quarterly, semi-annually, etc. You can just "set it and forget it."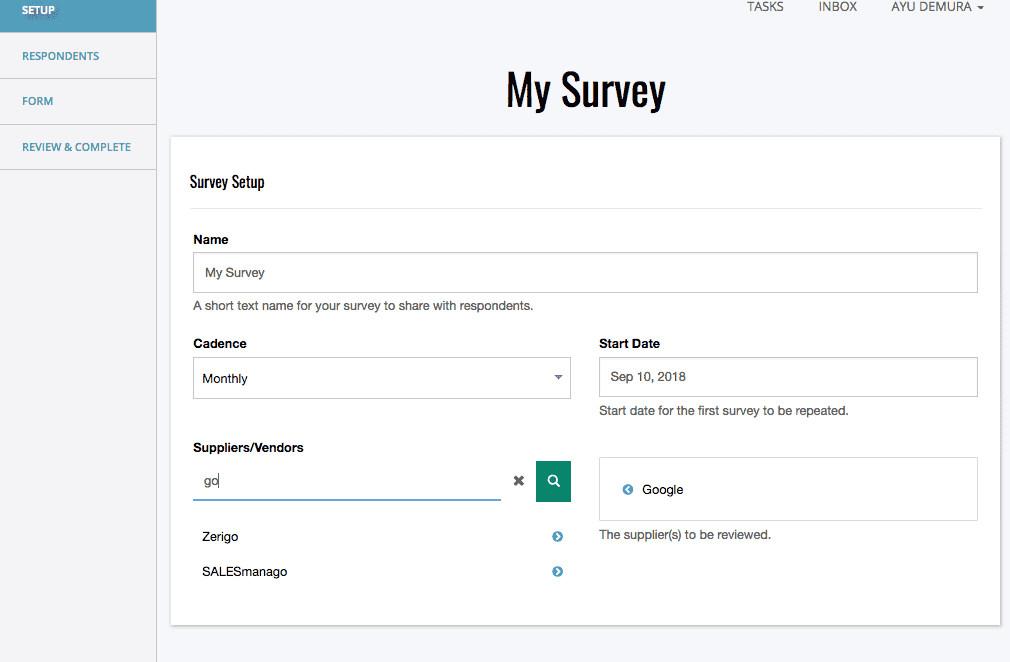 In addition, we've added some more functionality to help everyone stay on top of their responsibilities. Survey respondents will now have Vendorful tasks assigned to them in addition to receiving email notifications. And administrators can track which surveys are out as well as their status: in-progress, complete, or overdue.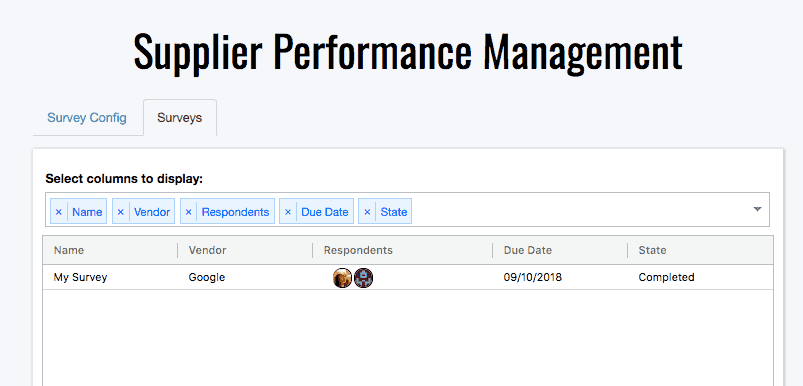 Contracts: Parent-Child Relationships
Related contracts like a Master Services Agreement (MSA) and an associated Statement of Work (SOW) can now be "tied together" via a parent-child relationship. The parent is the "master" agreement and any child agreements will be listed right on its page. Similarly, all child agreements will have their master agreements just a click away.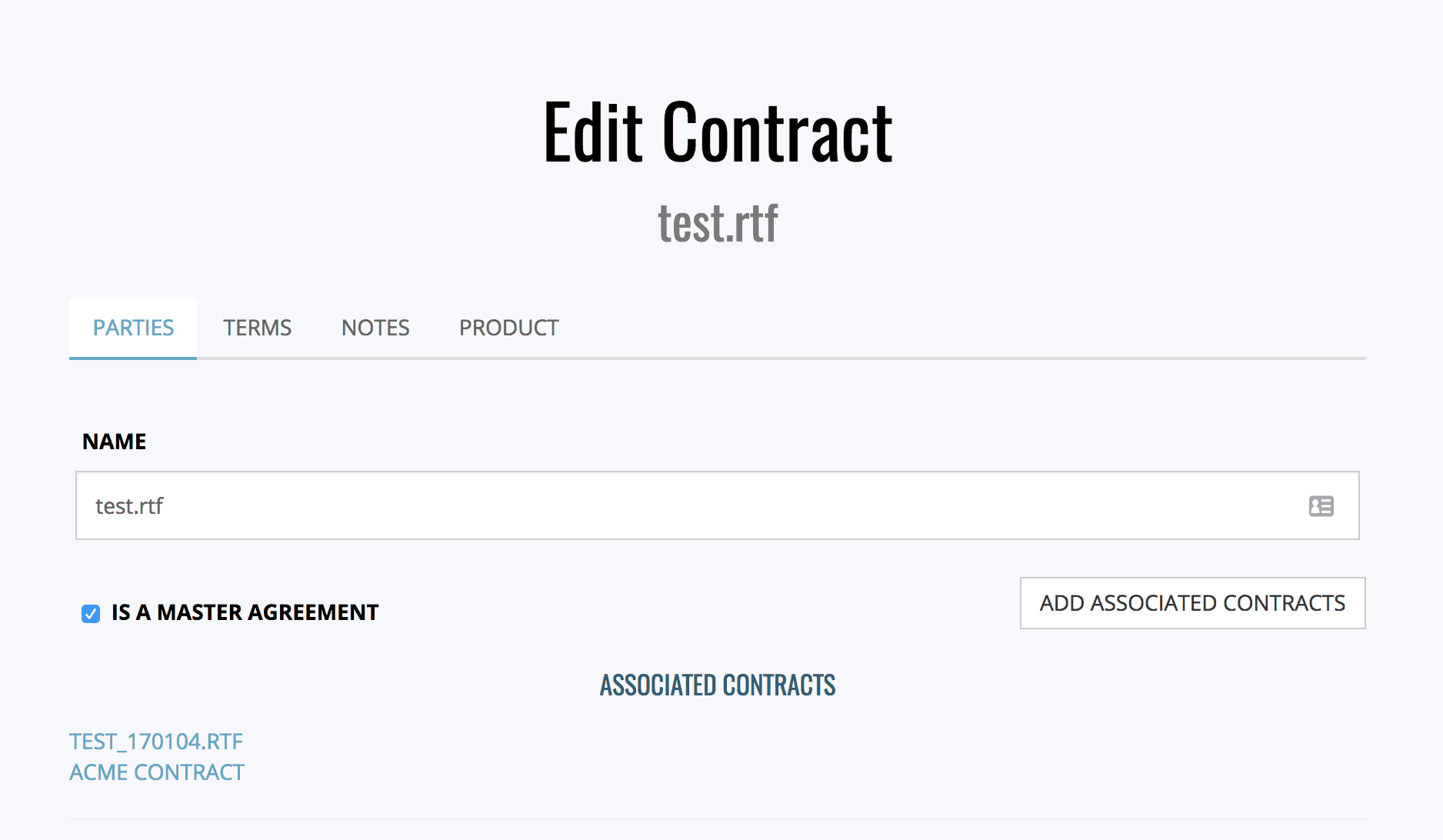 Post RFX Executive Summaries
Memory can be a funny thing…. And when it comes to commercial decisions, you shouldn't be relying on it. That's why we've added an Executive Summary feature that presents itself upon completion of a Strategic Sourcing event. You can enter the who, what, and why of your event and it will be memorialized so that you can refer back to it in the future.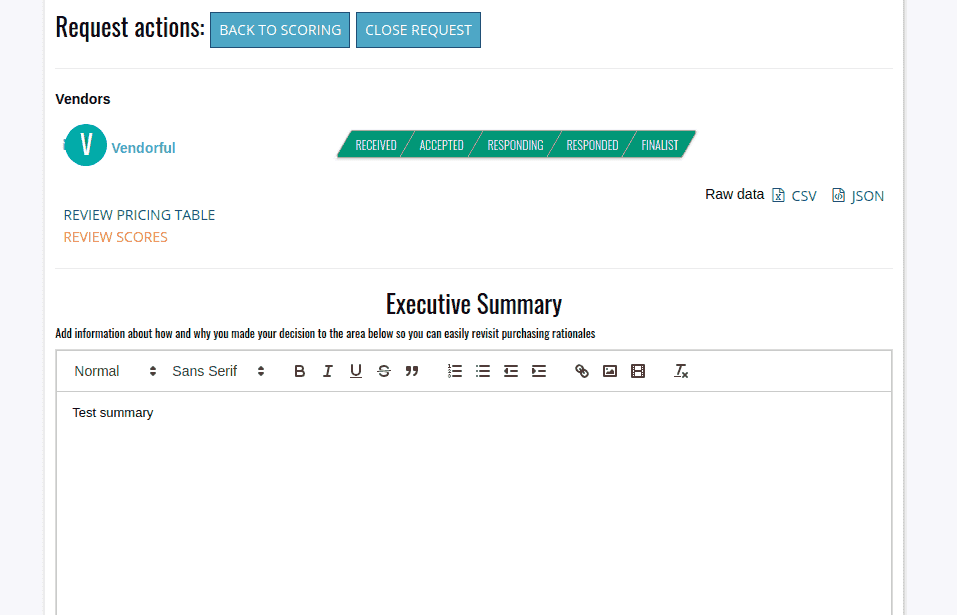 Want to check out these new features? Sign up for a free Vendorful trial.
Interested in being the first to know about new Vendorful features or just want to keep up on procurement news? Subscribe to the blog!
https://vendorful.com/wp-content/uploads/2020/06/2018-9.jpg
1080
1920
retaliate1st
https://vendorful.com/wp-content/uploads/2021/09/vendorful-logo-color.png
retaliate1st
2018-10-02 11:40:29
2021-11-19 18:35:11
September 2018 Product Update