September 2017 Product Updates
Introducing Vendorful product updates released in September 2017:
Question Weighting
This is a feature that we've wanted to add for quite some time. After getting lots of feedback from customers and prospects, we finally felt confident about how best to implement it. Now, a buying team can get incredibly granular in setting weights — right down to the question level. Vendorful will calculate how this impacts the weight of the relevant section of the RFP questionnaire in real time, providing instant feedback. Weights are unconstrained, allowing buyers flexibility in how they are used.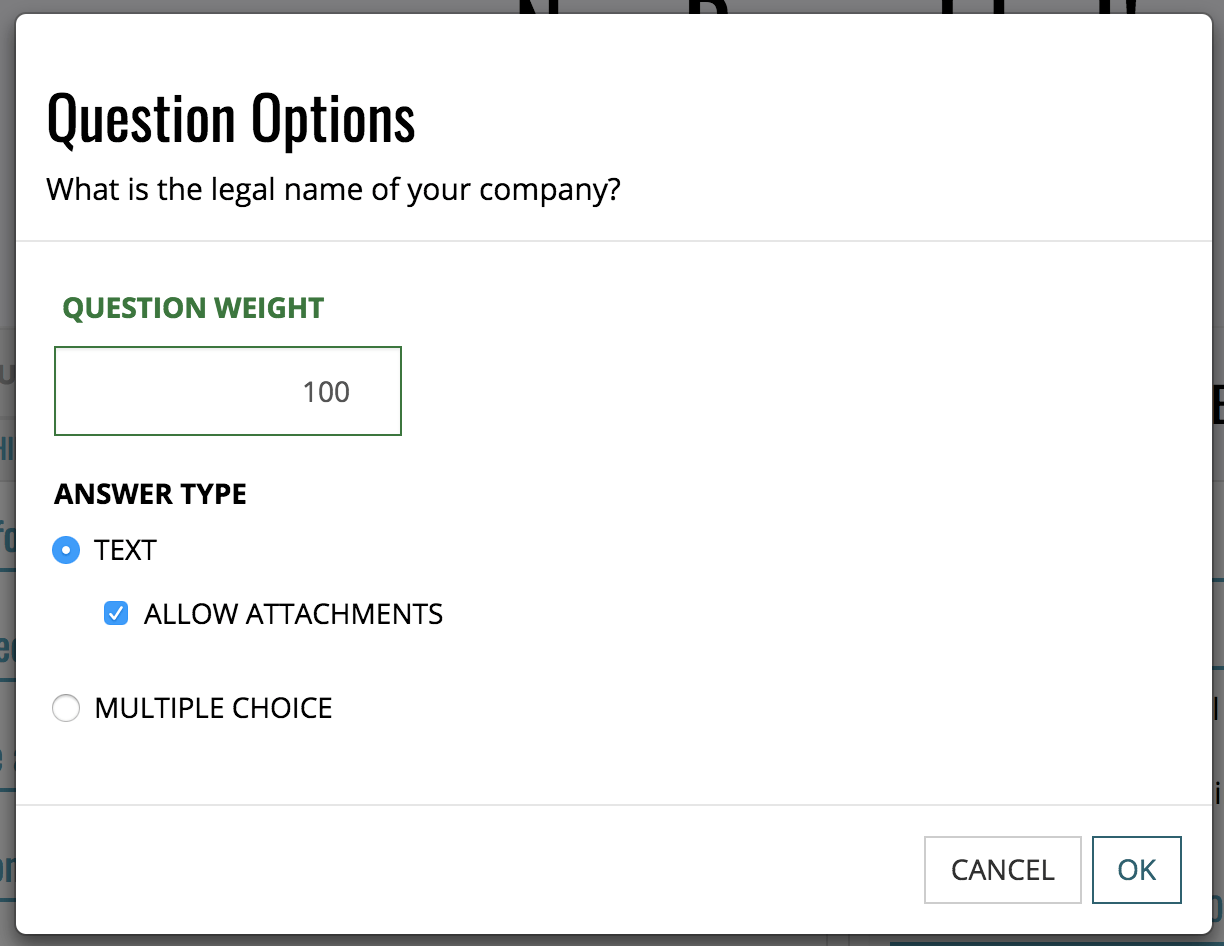 Pricing Scenarios
Line item comparisons are obviously critically important, but so is understanding the total cost of a potential purchase. To that end, we've enhanced the pricing table so that users can set up quantities and see the actual costs of choosing each vendor in any number of scenarios.

Vendor Management
We're very excited to tell you about the next major Vendorful module that we've begun developing — Vendor Management! We realize an exclamation point might be overdoing it for some, but we're very enthusiastic about what's to come.
The first features that we've released for this new module enable you to register your organization's vendors in Vendorful and associate information with them, e.g. name, website URL, diversity supplier status, etc. We make it easy to ensure that you're capturing the right information about your suppliers, regardless of their industry.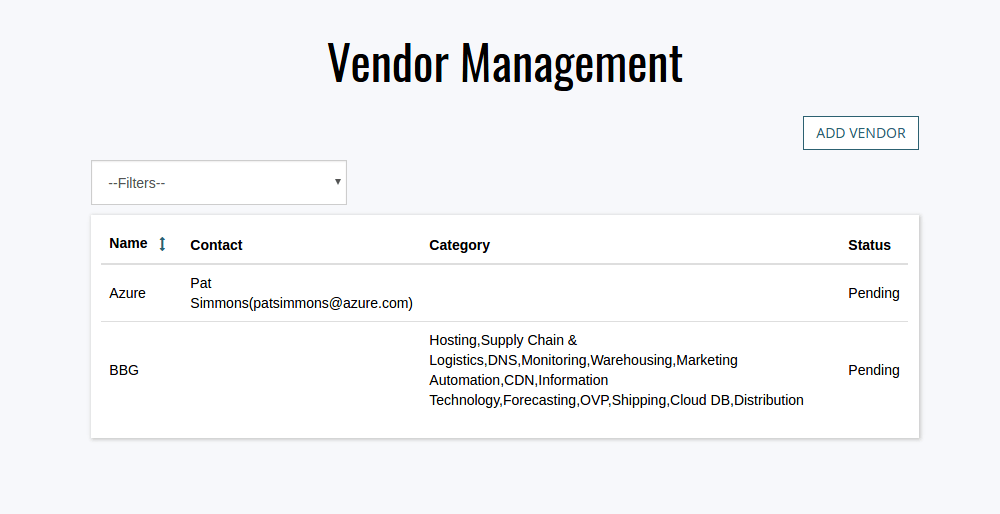 Vendor Attributes
While some of the information you want to collect from your vendors is broadly applicable regardless of vertical, there are other data that might be industry specific. For example, you might want to know if your SaaS provider hosts in a SOC-2 compliant data center. On the other hand, that information has no relevance when it comes to the vendor that is managing your organization's landscaping.
Vendorful allows you to create "Vendor Templates," which allow you to organize sets of attributes and tie them to reusable templates. This way, you can be sure that you're collecting the appropriate information for your vendors, regardless of the product or service they provide.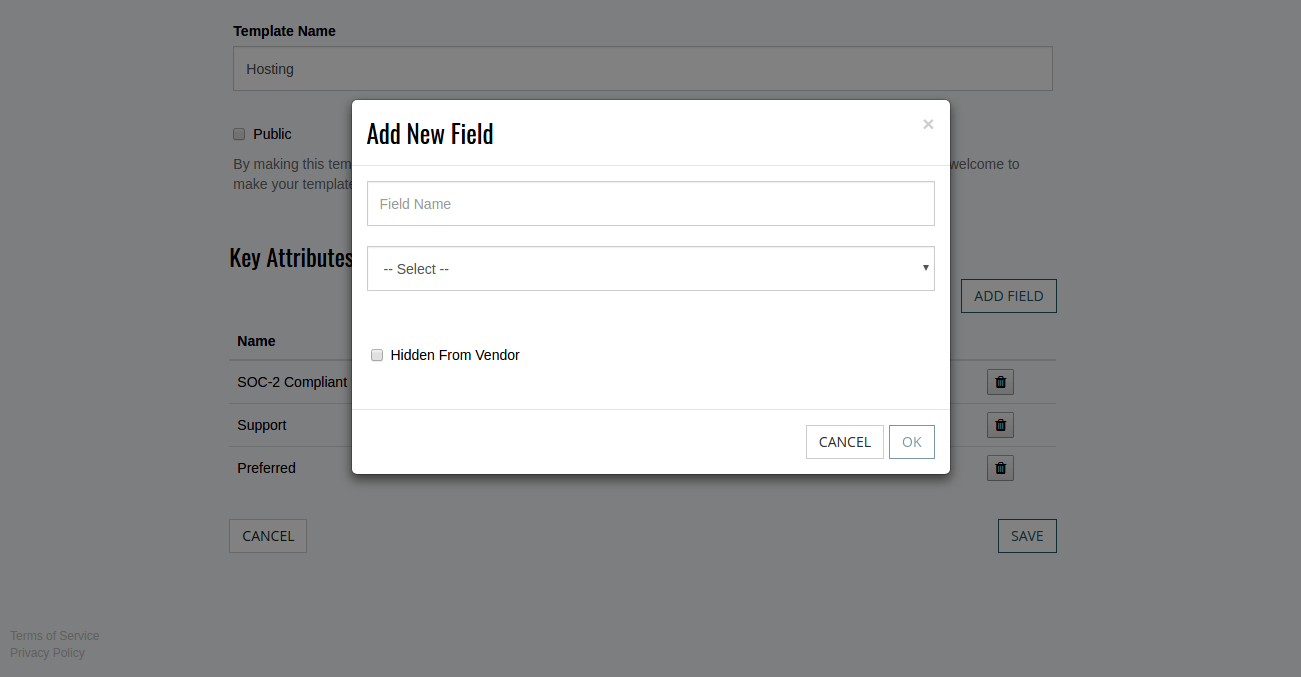 Keep your eyes peeled in the coming months as we roll out more Vendor Management features!
To test out the any of the new RFX features or take the Vendor Management module for a spin, sign up for a free Vendorful account.
https://vendorful.com/wp-content/uploads/2021/09/vendorful-logo-color.png
0
0
retaliate1st
https://vendorful.com/wp-content/uploads/2021/09/vendorful-logo-color.png
retaliate1st
2017-10-02 10:03:24
2021-10-01 12:08:35
September 2017 Product Updates