It's September, the month when summer gives way to autumn. And as we prepare to see the leaves start changing color, we look back at August nostalgically…even though it ended under a week ago.😊
While our team enjoyed the summer – and there were vacations/staycations – we realize that the work must continue because procurement never sleeps! Here are the feature highlights for last month.
More Scorecard Improvements
As a company that focuses on customer-driven development, we often find that the more a customer gets engaged with a feature, the more feedback we get. Currently, we have several customers who are leveraging surveys and scorecards extensively and providing great insight into how we can improve the experience further.
Custom Ranges
Typically, surveys offer a fixed range of one to five. However, that doesn't always make sense. Sometimes you might want more granularity…sometimes you might want less. And in some cases you might prefer to allow people to use a non-numeric rating that maps to a numeric value behind the scenes. To support this, Vendorful now supports custom ranges. Organizations can set up multiple ranges and then selectively associate them with survey questions. Here's a configuration screen: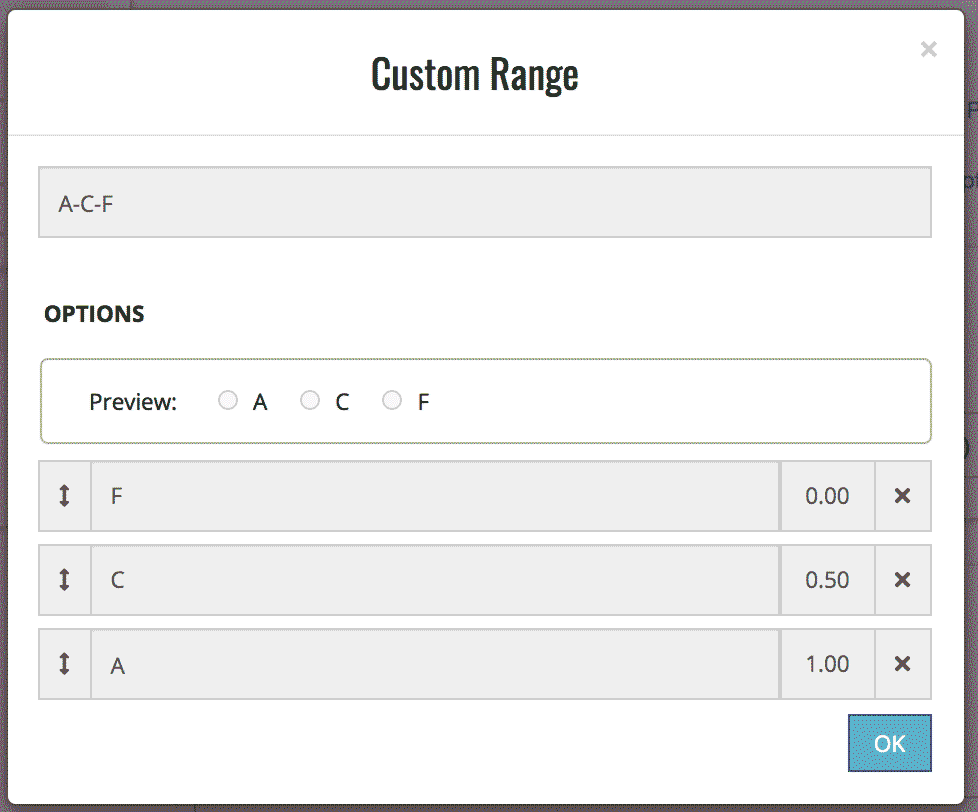 And this is what it looks like when you configure your survey question to use the custom range you've just set up.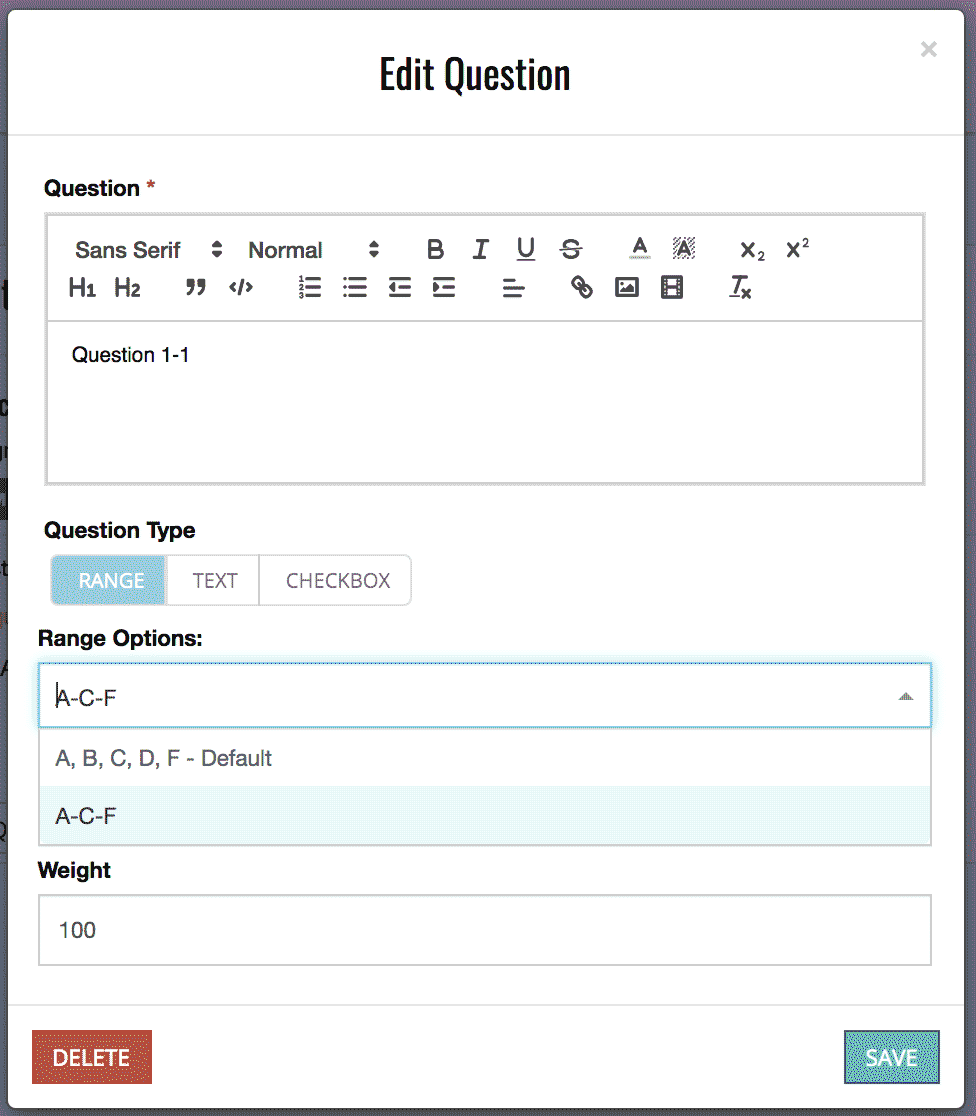 Surveys Landing Page Refresh
Now that the number of surveys in our system has dramatically grown, we've improved our user interface to make it easier to access them as well as set up new ones. In a matter of a few clicks, you can toggle between completed and in-progress surveys as well as search and sort on various fields associated with the surveys.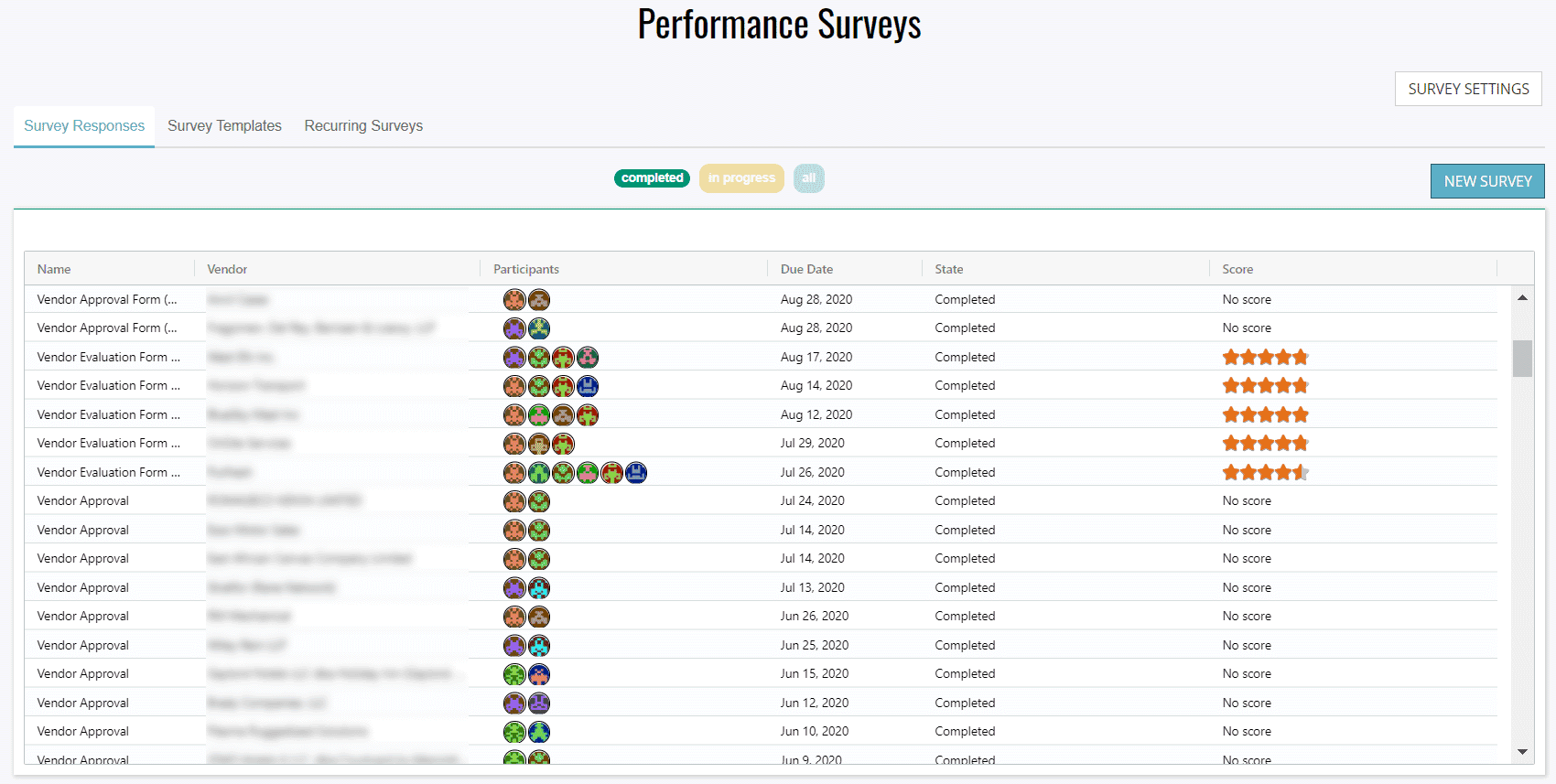 Supplier Spend: Cross-Tab Report
Vendorful has long allowed buyers to ingest and tag spend, and then report on the data. We've expanded this reporting, however, with the addition of a cross-tab report. This allows the user to build reports that involve multiple tags – another way to slice and dice spend data. The example below shows how much spend was made by metal type by country.

Magic Cells
With all the pent-up demand for native spreadsheet support, it was not surprising to see our customers immediately start using it. We've gotten great feedback about how simple it is to use and lots of enthusiasm from people who want to incorporate tools like Excel into their Vendorful-based RFP process. But while spreadsheet users reap the flexibility in terms of formatting, opting out of a structured table means that apples-to-apples comparisons are harder.
Our solution? Magic cells. Now, buyers who use the spreadsheet can select specific cells in the spreadsheet for side-by-side analysis. Vendorful will pull out the values and display them next to each other. There are no limits to the number of magic cells you can select and they can be in any valid cell on any sheet of a multi-sheet document. How's that for magic?

Tasks Page Redesign
As an increasing number of Vendorful modules support task assignment, it was time for us to make task lists more accessible and manageable. So we replaced our old interface with a new one that supports sorting, filtering, and searching. Now you have no excuse for those overdue tasks that you were assigned!

Want to check out these new features in action? Sign up for a Vendorful demo.
Did you know we publish new product updates every month? Catch up on our most recent releases:
https://vendorful.com/wp-content/uploads/2020/09/August-2020-Product-Updates.jpg
1280
1920
retaliate1st
https://vendorful.com/wp-content/uploads/2021/09/vendorful-logo-color.png
retaliate1st
2020-09-03 15:09:00
2021-10-01 12:08:33
August 2020 Product Updates